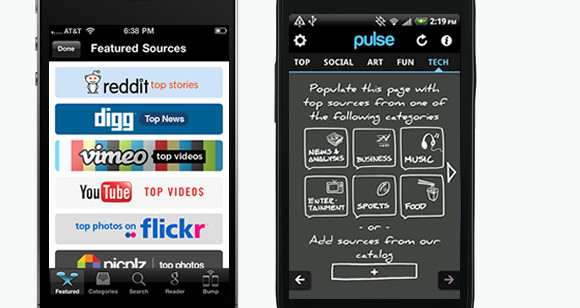 The visually sumptuous mobile RSS reader Pulse has enjoyed a fresh sprinkling of fairy dust and emerged a little bit shinier for Android and iPhone users.
60 news sources
The update – which takes the app up to version 2.0 – lets users choose up to 60 news sources across five customisable pages (a hefty hike up from the original 20 sources), with the new design being optimised for organising and viewing sources on a wee mobile screen.
It's now possible to personalise news, letting users auto-populate an entire page with the top sources for politics, finance, sports and more, while social content from Facebook, YouTube, Vimeo, Digg, Reddit and Hacker News is available on every platform.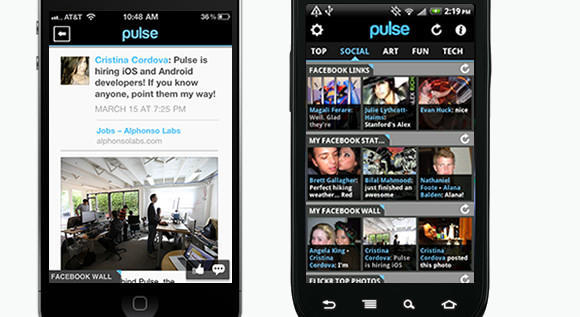 Share 'em
Articles can be shared, liked and commented on direct to Facebook feeds, while improved sharing tools serves up Facebook, Twitter and email integration.
Another improvement is with Google Reader support, where the app now saves stories read offline and syncs them to Google Reader when the app is online later.
The app remains free and sans le ads, so it's well worth a download from Android Market or Apple's App Store.
Check out the somewhat enthusiastic video review below: