Put together by the folks behind the excellent MAKE magazine, Maker Faire is a celebration of all things to do with computer science, robotics, metal and woodworking, crafting and, of course, good old fashioned botch-it-up-and-make-it-work DIY.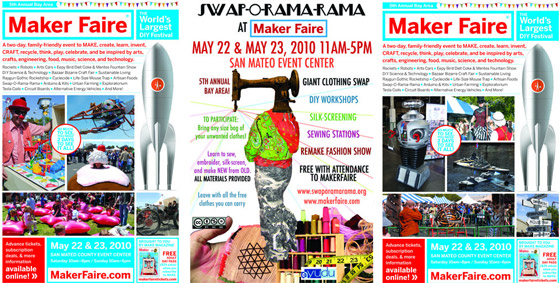 Four years in
Now in its fourth year, the Maker Faire offers up an eclectic feast of home made gadgets, gizmos, robots and other electronic ephemera for steampunkers, craft folks, techies and boffins (check out the bizarre walking neon spider in the video below). It looks a whole load of fun.
Faires in Detroit and New York are coming later this summer – check out their website for updates.
And here's some more odd goings on at the faire: