It wasn't exactly welcomed with open arms by some hard-core gamers but it seems that Microsoft's Kinect for Xbox 360 has confounded its critics and gone on to claim the title of the fastest selling consumer electronic device ever.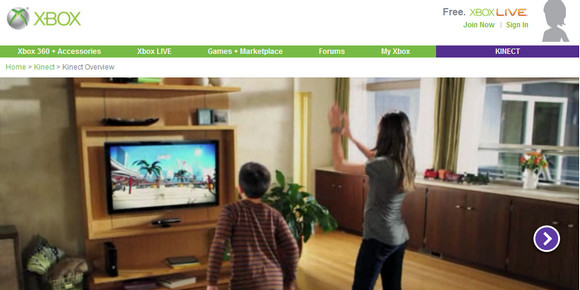 Guinness World Records have announced that Microsoft's hands-free interface for the Xbox 360 console has bagged the title of the fastest selling consumer electronics device after selling an average of 133,333 units per day, for a total of 8 million units in its first 60 days on sale, covering the period 4th November 2010 to 3rd January 2011.
The sales have remained solid in the new year too, with a total of over 10 million Kinect sensors now sold worldwide.
"The sales figures here speak for themselves," insisted Gaz Deaves, Gaming Editor for Guinness World Records.
"According to independent research, no other consumer electronics device sold faster within a 60-day time span, which is an incredible achievement considering the strength of the sector."
Healthy game sales too
With sensor sales proving an overwhelming success, it's not surprising that game sales have gone through the roof too, with a reported 10 million plus standalone Kinect games sold worldwide to date.
Notably, these sales figures are significantly higher than those for Apple's hugely hyped iPhone and iPad devices over a comparable time-frame after launch, with the bumper sales helping Microsoft deliver profits well ahead of Wall Street's expectations in January.