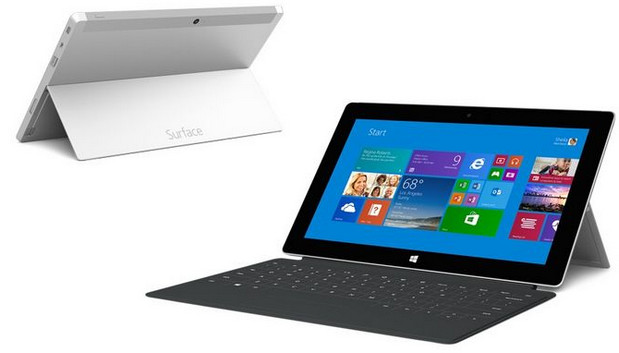 Microsoft has announced the latest updated versions of its tablets at an event in New York today, with the new Surface Pro 2 and Surface 2 being thrust out into a cold, uncaring world.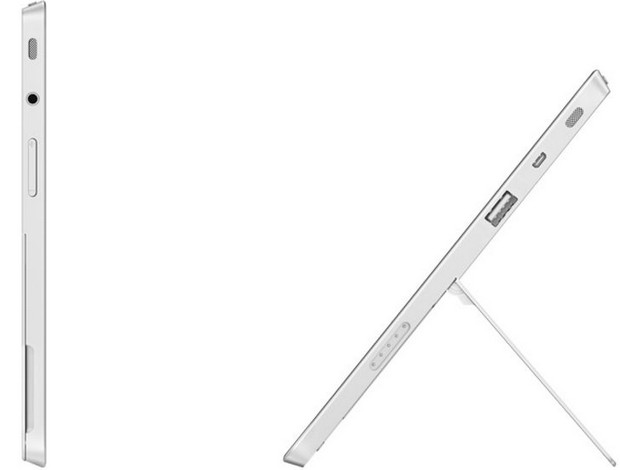 Microsoft's attempts to get a decent grip on the tablet market haven't proved entirely successful, but they're hoping that this heady mix of decent specs and competitive pricing – plus full Windows compatibility for the Pro 2 – may start prising open reluctant wallets.
Surface Pro 2
The Surface Pro 2 will run Windows 8.1 on an Intel Haswell chip, which is said to bring about a 20 per cent boost in the tablet's performance, with Microsoft claiming  a hefty 75% greater battery life than its predecessor.
Like Asus's popular Android Transformer range, Microsoft has also created a cover with an additional battery, which when strapped on to the tablet can serve up a combined battery life of ten hours – as much as two and a half times more life than the first generation. Woohoo!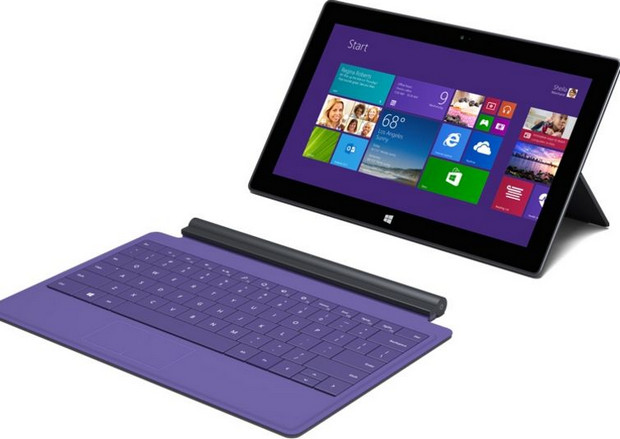 An incremental update rather than a blockbuster redesign, the new Pro comes with improved colour accuracy, better speakers and a new kickstand.
The Type Cover is 1mm thinner than the last version, comes in purple, pink, blue and black, has less travel in the keys for easier typing, and, best of all, is now backlit.
At the launch, the tablet was demo'd processing a 6K raw video to underline its claimed capabilities of having "the full power of a PC in a tablet form".
Well, we're impressed.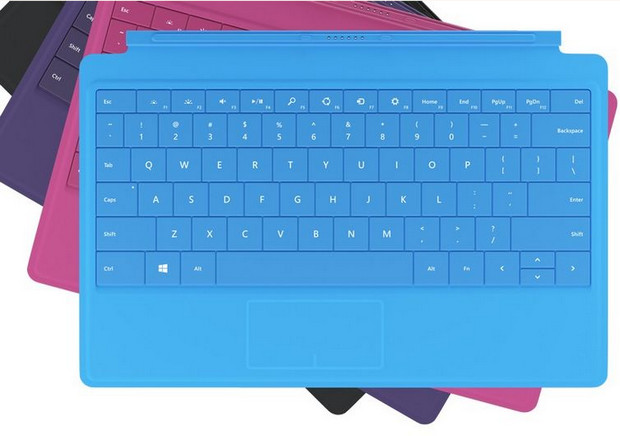 Microsoft also revealed a new docking station which boosts the tablet's connectivity substantially, adding three USB 2 ports, one USB 3 port, mini DisplayPort, Ethernet, power charging and support for a monitor with up to 3,840 by 2,160 resolution.
The Surface Pro 2 will be available in 64GB and 128GB versions with 4GB of RAM, starting from £719.
The machine will also be offered  in 256GB and 512GB versions with 8GB of RAM.

Surface 2
The cheaper Surface 2, is the follow-up for the Windows-on-ARM Surface RT, but is thinner and lighter, and features a 1080p ClearType display.
Packing a Nvidia Tegra 4 processor, the Surface 2 serves up a 10.6in 1080p display, ten hours of battery life, a USB 3 port, and two cameras: a 3.5-megapixel front camera and 5-megapixel rear camera.
The two new tablets are set to rock into the UK on 22 October, with pre-orders starting from tomorrow.
The Surface 2 is available in 32GB and 64GB versions, starting from £359.