It looks like you've got to get in quick to bag this freebie, as Microsoft have announced that they will only be offering Microsoft OneNote Mobile for iPhone for free for a 'limited time'.
OneNote is a digital notebook – described as a digital file cabinet – and Microsoft say that it's already installed on 78 million PCs in the U.S – and that's more than a third of all the PCs in the country, fact fans!.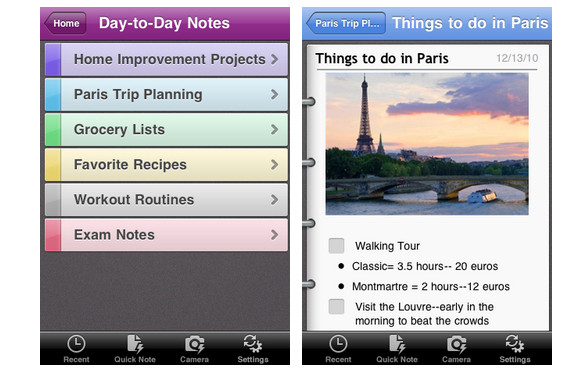 Here's Microsoft whooping up the product:
OneNote Mobile for the iPhone lets you capture and review notes and lists on your phone. Notes are automatically backed up and synced with free Windows Live SkyDrive online storage, so that you can access them from virtually anywhere – your PC, phone, and browser. Collecting thoughts and ideas on the go is what OneNote was made for.

People who use OneNote often wonder how they ever lived without it. It gets some of the highest customer satisfaction ratings of any app. For me, OneNote is where I collect and organize notes, ideas, links to websites and pictures. It can also capture handwriting, audio recordings and video clips. From my PC, the easy-to-search format means any of these tidbits of information are always at hand. Online or on my phone, my lists are always up to date and accessible for reference. Now iPhone users can have many of the same advantages as their Windows Phone counterparts.
Microsoft are billing this app as the perfect tool for managing to do lists, organising complex projects, or planning trips abroad, and it's currently free to download from the Apple App Store: OneNote Mobile for iPhone.
There's also an online guide to get you started: A first look at Microsoft OneNote on the iPhone .