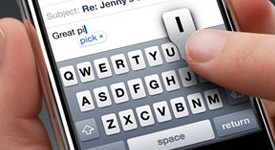 According to a recent study by Strategy Analytics, the majority of  iPhone users want their next phone to have a proper hardware QWERTY keyboard.
Their findings were based on a study of  nearly 2500 iPhone users, more than half of which said they'd be interested in owning a phone with both a touchscreen and a physical QWERTY keyboard.
Paul Brown, Senior Analyst at Strategy Analytics, commented on the study, "With interest in various keyboard combinations differing by segment, it is important for both device manufacturers and operators to offer a variety of keyboard options within their device portfolios."
"Despite strong interest in a touchscreen-only device, or a touchscreen combined with a physical keyboard, the traditional 12-key keypad still appeals to the mass market segment," offered Christopher Dodge, Analyst in the Strategy Analytics User Experience Practice.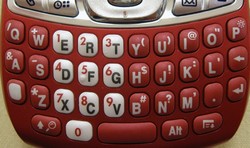 Proper QWERTY for the win
We have to agree with their findings.
Although the iPhone onscreen keyboard is one of the finest of its kind, there's nothing to beat a proper, hardware QWERTY keyboard in our eyes.
A decent laid out physical keyboard is faster, more responsive and feels more natural than typing on cold, unyielding glass, and the lack of an iPhone with a hardware keyboard is one of the main reasons some of us have resisted joining the iBorg clan.