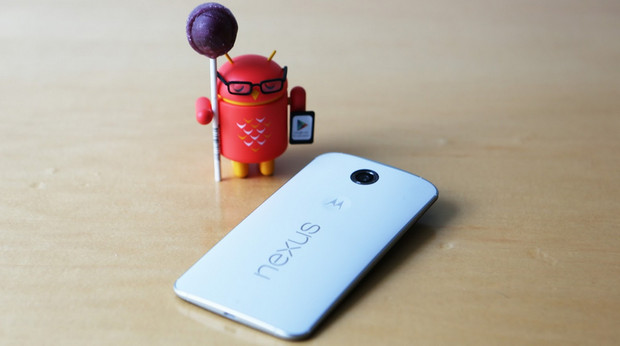 Motorola has today announced the much anticipated Nexus 6 smartphone, which is due to hit the shops at the end of the month.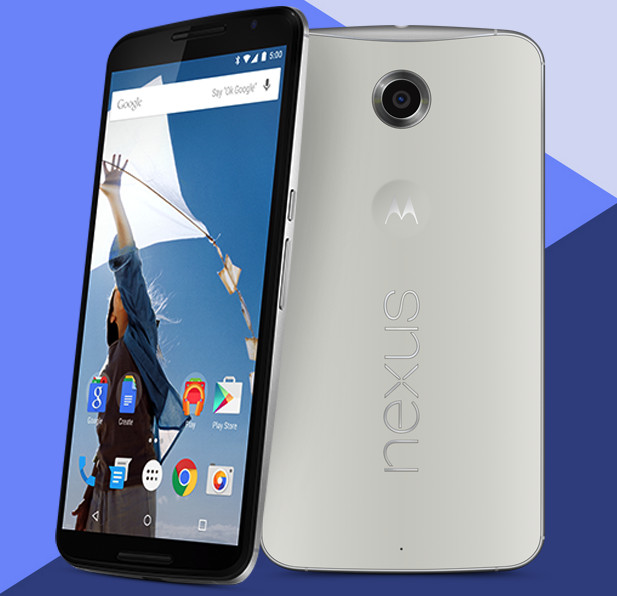 The first handset to run the new Android 5.0 Lollipop build, the handset is a hefty thing, sporting a 5.96-inch Quad HD display, a 13-megapixel rear camera with optical image stabilisation, dual front-facing stereo speakers, and a 3220mAh battery, backed by turbo battery charging (a quick 15-minute burst will give you up to 6 hours extra battery life).
The handset will be available in two colours, Midnight Blue and Cloud White, and come in  32GB and 64GB flavours.
Pricing is as big as the screen, with the smallest capacity model retailing for $649 (although still much cheaper than the iPhone 6).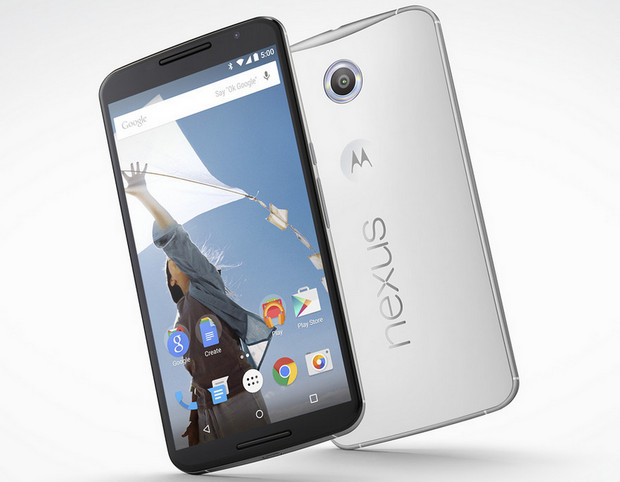 Press release from Motorola:
At Motorola we've been big believers in Android since the very beginning. We love its power, its flexibility, and how it gives you the freedom to choose the experience that's right for you. In fact, the only thing that would be better than Android is…more Android. That's why we're so excited to have been able to work with Google's Android team to bring you the new Nexus 6, featuring Android 5.0 Lollipop.

With Nexus 6, we've worked with Google to bring you a bigger phone with more everything. More screen. More speed. More power. And, it's the best Android experience ever with:

More room to view: With a six-inch Quad HD display, Nexus 6 is great for watching, reading, playing and doing.

More doing, less charging: An around-the-clock 3220 mAh battery gets you through your day and more. Plus, the included Motorola Turbo Charger gives you a quick burst of power when your battery needs it the most. All it takes is 15 minutes to get up to an additional 6 hours of battery life.

More epic shots: The 13 megapixel camera with Optical Image Stabilization and HDR+ lets you take your best possible photos with the least possible effort.

More sound in stereo: With dual front-facing stereo speakers, you'll get an immersive stereo sound that is great for experiencing music, movies and games as you should.

More with Lollipop: Nexus 6 comes with Android 5.0 Lollipop – a sweet new take on Android. Lollipop introduces Material Design so that content responds to your touch, or even your voice, in more intuitive ways, and transitions between tasks are more fluid. Plus, new call and message notifications allow you to act on (or dismiss) them without interrupting what you're doing. And much much more.

Nexus 6 will be available for pre-order through the Google Play Store in late October starting at $649. There are two colors to choose from – Midnight Blue or Cloud White – and two memory options – 32GB and 64GB. Nexus 6 will also be available on

and through carrier partners starting in November. You'll hear from our carrier partners soon with additional pricing and availability information. In all, Nexus 6 will come to 28 countries across Europe, Asia-Pacific and North America starting later this year and as we head into Q1.