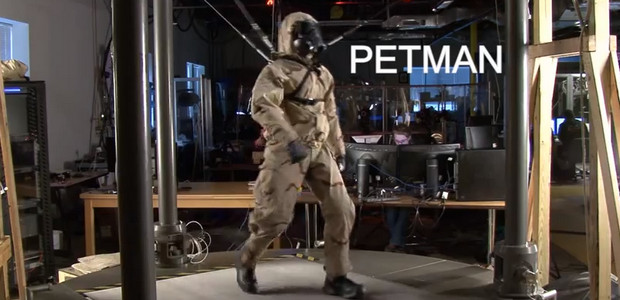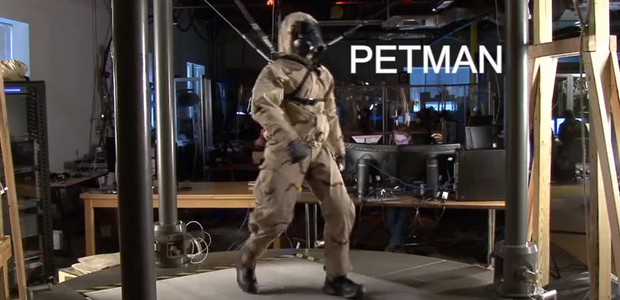 The weird and often sinister-looking robotic creations of Boston Dynamics have been scaring the hell out of us for years, and the lab has now developed a humanoid robot, known as Petman.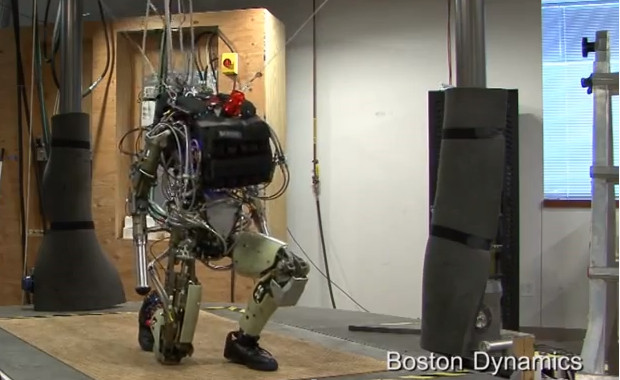 Described as an anthropomorphic robot designed for testing chemical protection clothing, Petman replicates human movement in a manner sufficient to spawn a few nightmares for these fearful of our new robotic overloads.
What will happen if this thing breaks free and teams up with Big Dog?! The world will be THEIRS!
Here's how the makers describe their creation:
Unlike previous suit testers that had a limited repertoire of motion and had to be supported mechanically, PETMAN balances itself and moves freely; walking, bending and doing a variety of suit-stressing calisthenics during exposure to chemical warfare agents. PETMAN also simulates human physiology within the protective suit by controlling temperature, humidity and sweating, all to provide realistic test conditions.
Check out the videos below to see Petman in action: