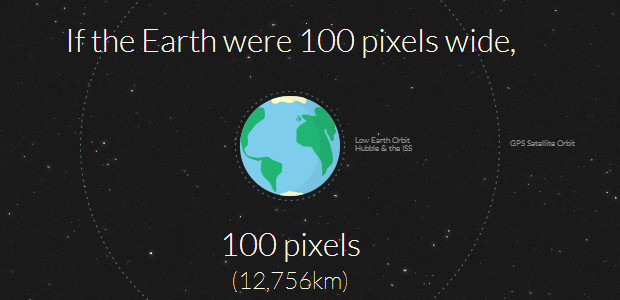 Everyone knows that Mars is a ruddy long way away from Earth, but rarely has that distance been brought home so effectively than by this clever web animation.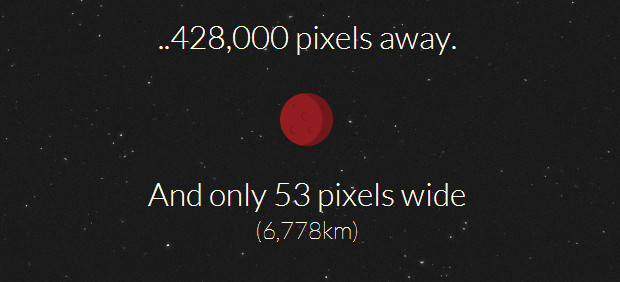 Created by David Paliwoda and Jesse Williams, the scrolling page sets Earth as 100 pixels wide (to represent its actual 12,756km diameter), with a down arrow inviting you to virtually blast off to the Mars.
The first stop is the Moon, 3000 pixels away, and 27 pixels in diameter.
Clicking on the down arrow then takes you all the way to Mars, travelling at 7,000 pixels a second (around 3 times the speed of light).
Mars, at its closest orbit to Earth, would still be 428,000 pixels away, and when it finally appears, it's just 53 pixels wide (6,778km).
The site explains that current space technology can only get a human to the Red Planet in a leisurely 150 days, with  the current timeline for a manned mission to Mars set the 2030s – something that deeply frustrates people who grew up with the promise of space travel.
Take the virtual trip to Mars here: distancetomars.com.