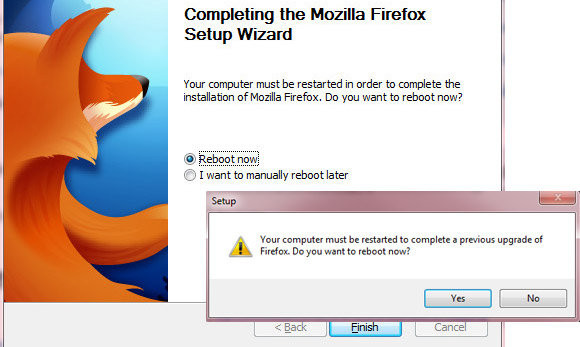 Although it's scheduled for an official release tomorrow, Mozilla's new web browser, Firefox 8 is currently sitting on their servers and awaiting your downloading pleasure right now.
You can bag the Windows version of Firefox 8 from here (it's a 14MB download) and the Mac version from here.
Mozilla are knocking out new updates to their browser like no-one's business at the moment – it was only a month and a half ago that Firefox 7 was released – so at this rate, we'll probably be on version 20 this time next year.
Fast track
The fast track releases are all part of Mozilla's new rapid release strategy, so users can be expecting to be downloading major new releases of Firefox every 6 weeks or so.
The latest release sees performance fixes, improved add-on management and security, the ability to search Twitter from the search bar and the option to load tabs on demand after a browser restart.
Back to 2005 with a reboot
Unforgivably, Firefox not only tries to make itself your default browser (that option is oh-so kindly pre-ticked for you) but it also insists on you having to reboot your entire computer after installation, like we're back in 2005 or something.
So another reason to stick with Chrome then. We don't do rebooting for minor software upgrades, thanks.
Plug ins not ready
As with all browser upgrades, also be advised that some third party plug-ins may not work for a while, while developers catch up with the changes.
You can view all available Firefox 8 downloads from here:  ftp://ftp.mozilla.org/pub/firefox/releases/8.0/.