Vodafone UK have released a free Android app which lets customers keep track of their accounts and also locate the nearest free WiFi hotspot.
Account info on the go
Aimed at pay monthly and pay as you go Vodafone customers, the My Vodafone app enables users to check their account balances onscreen and use the built -in Wi-Fi finder to locate and connect to BT Openzone Wi-Fi hotspots via a map.
Users of the app can see their current usage of minutes, messaging and data, and get a visual indication of how close to their limits they are.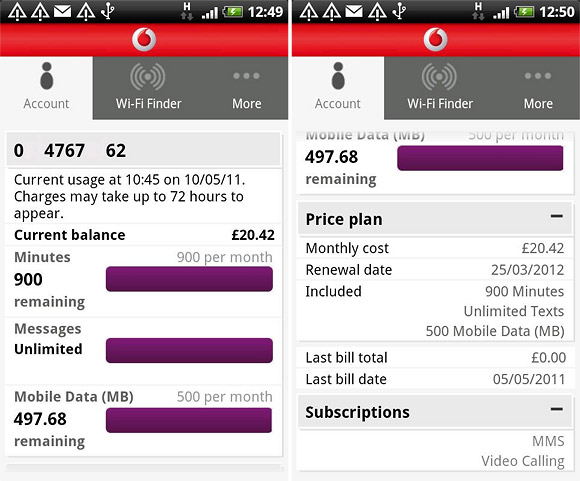 Tariff info
The app also includes useful information on the user's tariff, including the contract end date, estimated next bill and when it's likely to arrive.
Conveniently, the app also monitors phone use abroad, letting you keep a watchful eye on those painfully high roaming charges.
You'll need an Android 1.6 device or higher to get in on the action, and Vodafone say that it's not for business users (that said, one of our staff on a regular Vodafone deal couldn't get it to work because the app kept insisting that she was a business user).
My Vodafone can be downloaded from the Android Market.