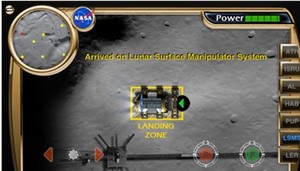 When we were young, we used to look up at the Moon and imagine we were heroically piloting a lander, ready for some top notch lunar exploration before heading back to the module for lashings of gingerpop and cake.
Sadly, the call from the Command Centre never arrived, but at least NASA is giving us the opportunity to virtually control our own Lunar rover with its first ever iPhone game: the Lunar Electric Rover Simulator.
The gameplay controls are straightforward enough – left, right, forward and reverse – with loads of challenges to get through before you're rewarded with the words "Mission Accomplished."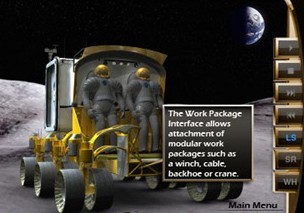 As in the real thing, sofa-bound astronauts have to pay attention to navigation and power consumption, and by working through the various challenges you'll learn a lot about the Moon and how the Lunar rover works.
There's also extra goodies in the shape of a Lunar Electric Rovers photo gallery with facts about each and an interactive Learn section all backed by some suitably spacey in-app music.
You can get it for free in the App Store.