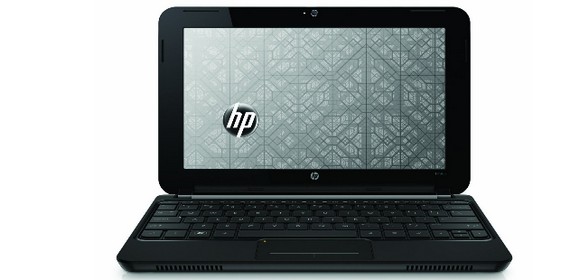 Tablet computers may be getting all the attention these days, but there's still a lot to be said about the 'umble netbook, and for some tasks, quality machines like the HP Mini 210 will easily outperform even the shiniest iPad. A propah keyboard
Where netbooks can score a real advantage over tablets is in having a proper QWERTY keyboard – try typing anything more than a couple of emails on an onscreen keyboard and you'll soon start to feel the frustration.
That said, there's no denying that some netbook keyboards appear to the work of Old Nick himself, packing  hideously fiddly little buttons, and flexing plasticky keys that make any kind of prolonged typing a real chore.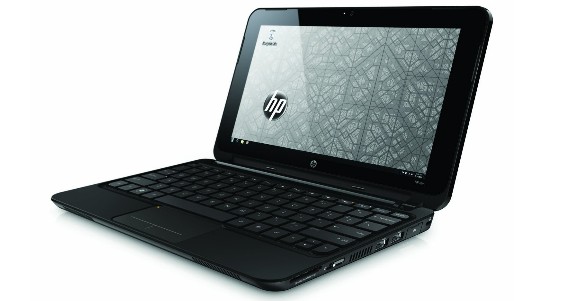 One of the best keyboards we've come across on a netbook remains the 'chicklet' one fitted to HP's excellent £300 Mini 210 machine, which – at 92 per cent normal size –  makes a great note-taking, carry everywhere device.
Boasting a battery life of around 3.5 hours and measuring up at a bag-untroubling 210.5 x 6.9 x 1.1-inches, the HP Mini is powered by a reasonably nippy Intel Atom N450 1.66 GHz CPU with a crisp 10.1in WSVGA LED HP BrightView widescreen offering 1024×600 resolution.
Although the screen is a shiny number – such is today's fashion – it wasn't too reflective unless you worked with bright lights right behind your noggin. We rather liked it.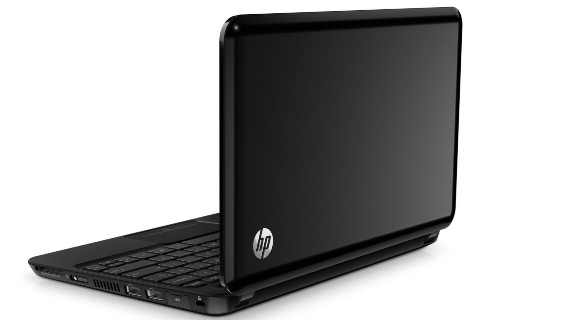 Spec feast
Other specs include a Integrated 10/100BASE-T Ethernet LAN 802.11 b/g (no 'n' sadly),  Bluetooth, 3x USB 2.0, VGA port, RJ45 ethernet connector, headphone/mic combo jack; 5-in-1 integrated Digital Media Reader and a webcam with microphone.
The machine was speedy in use with no lag, although we were only using basic programs like Word and Firefox. Fire up something like Photoshop on this thing and we suspect you could go for a bite and still be waiting for a monster file to load.
It got quite hot after a while too, so if you're the kind of person that likes to surf naked with your computer in your lap, you may experience some superheated nether regions. Perhaps you might like that.
Great value
Retailing for around 300 quid, the HP Mini 210 still offers remarkable value in a delightful package. It's not perfect, mind: the lack of 802.11n Wi-Fi is an annoyance, the 1GB of built in RAM a little stingy and a USB Sleep-and-Charge port would have added a nice sparkle, but this is pretty much nitpicking.
The HP Mini 210 is a great looking netbook with a stylish design, fantastic keyboard, bright screen and reasonable battery life, and it remains one of the best netbooks we've tested this year.
We suggest you shop around for prices too – with HP set to refresh the range soon, there could be some real bargains to be had.
Buy it on Amazon