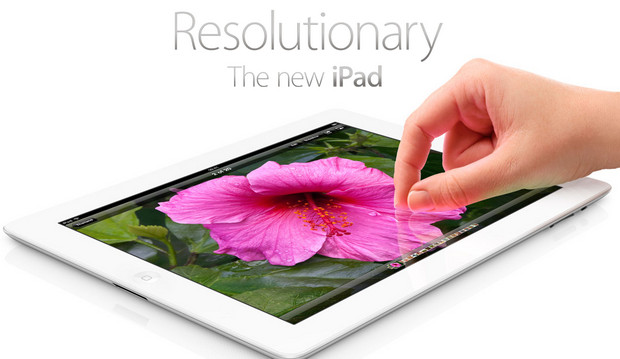 The latest Apple iPad 3 has just been announced, with an impressive spec sheet that sees the tablet pulling far ahead of the chasing Android pack.
"It is amazing," purred Apple CEO Tim Cook at the San Francisco unveiling event. "We've taken it to a whole new level, and we are redefining the category that Apple created with the original iPad."
The new 9.7-inch Retina screen packs an astonishing 3.1 million pixels in a 264ppi 2048 x 1536 display to provide a sumptuous viewing experience, backed by improved colour saturation.
Inside, the power has been ramped up with a A5X processor and quad-core graphics chip, with Apple boldly boasting that it can deliver four times the performance of a Tegra 3.
The camera has been upgraded to the same backside illuminated 5MP number as seen in the iPhone 4S, with 1080p video capture possible (we hope this doesn't encourage more people to start filming concerts with the unwieldy things).
There's also an Android-like dictation key that lets you speak instead of type , and also support for turning the device into a portable WiFi hotspot (only if the carriers are game, natch), with updated connectivity optionsincluding support for super-speedy LTE and 21Mbps HSPA+.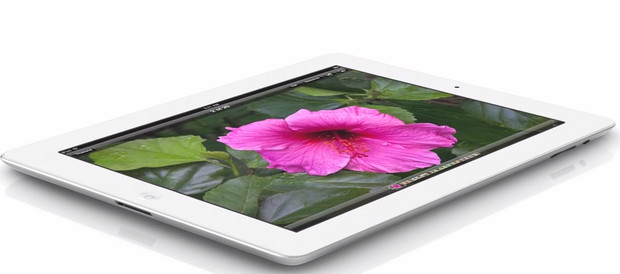 Bigger and heavier ( a bit)
All these new features come at a price though, with the iPad growing fatter (9.4mm compared to  8.8mm thick) and heavier, with the weight beefing up from 1.35 pounds to 1.4 pounds.
The new iPad will be available on March 16th, with prices starting at $499 for the 16GB WiFi model going up to $829 for the 64GB version with 4G.
Pre-orders start right now in the US, Canada, UK, France, Germany, Switzerland, Japan, Hong Kong, Singapore and Australia, with most of the remainder of the planet following on follow on March 23rd.
We'll post up more photos of Apple's latest and greatest as soon as the official snaps are released.