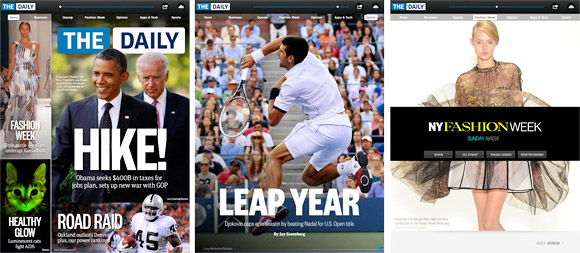 We'd rather punch ourselves in the face than give any money to News Corporation, but UK-based iPad fans wanting to read what Rupert Murdoch has described as his "No. 1 most exciting project," can now buy a subscription to The Daily electronic newspaper.
Priced at £0.69 per day or £27.99 annually, the UK version of The Daily comes seven months after the US launch, with the iPad-only newspaper containing a standard fare of stories covering news, business, gossip, fashion, opinion, apps & tech and sports, plus Sudoku and crossword puzzles.
Heavy Stateside focus
Although it's being sold on Apple's UK App Store, some users are already complaining about the lack of localised content, with the current edition containing less than riveting stories on Republican party politics, a fire in Minnesota and US house repossessions.
There's also adverts for US-only businesses, some drivel about Sarah Palin's "sexy past" and a smutty sounding piece of tabloid muck in the shape of Scarlett Johansson "nude pix probe."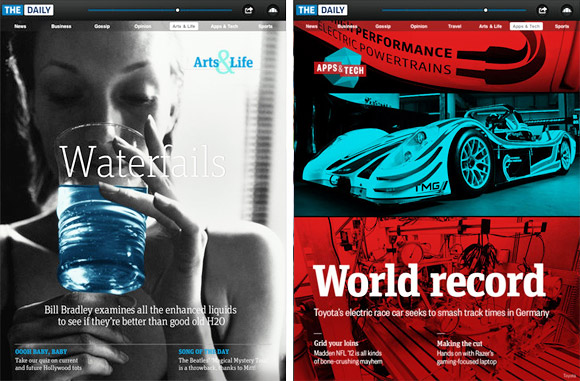 News Corp head honcho Rupert Murdoch has reportedly sunk $30m into the venture, with its 100 journalists and associated costs estimated to be burning up around half a million dollars a month.
Murdoch has declined to deliver any figures on the performance of the venture thus far, although analysts have calculated that it had generated a loss of around $10m in the last financial quarter.
What a shame.
[Via]