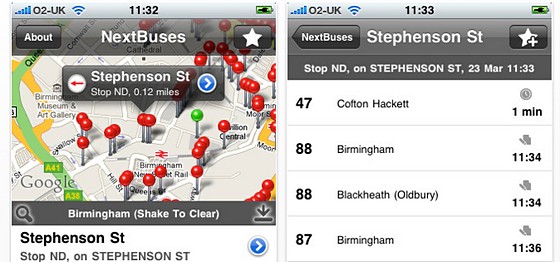 Waiting at a bus stop is never a bundle of fun, and it's even worse when there's no LED indicator to give you a glimmer of hope when the next bus will hove into view.
Happily, London-based developer Malcolm Barclay has created an app to inform impatient bus stop dwellers, with his NextBuses iPhone app relaying due bus times and – for some routes – whether it's running on time or not.
Yours for just 59p, the app serves up departure information for 370,000 bus, coach and tram stops throughout England, Scotland and Wales.
Users can access a mixture of scheduled and real-time (where available) bus information based on their GPS location, postcode or general locality, and if you're stuck in the middle of nowhere (like Hackney), then you can search for the nearest bus stop.
Feeding the data is  Traveline's NextBuses service, which can already be accessed in SMS and WAP-based form, so if you're desperate to save 59p you can view the same info at  nextbuses.mobi, albeit without the graphic niceties of the iPhone app.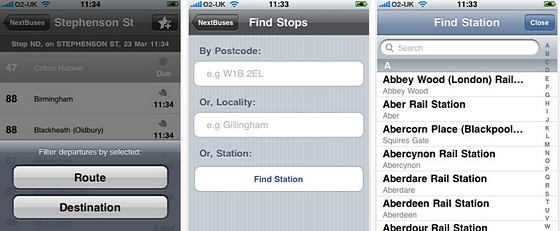 On the road
We liked the straightforward  interface, with the split screen conveniently showing bus stop locations and timings.
We used the app for our P4 bus trip to the rather bizarre Horniman Museum in south London, and it was definitely handy to know that there was a bus on the way.
It wasn't perfect though: one bus listed as being due in two minutes for the return journey disappeared entirely, eventually reappearing as being ten minutes away. However, we figure that's down to the vagaries of the data being sent rather than the app itself.
If you're a regular bus user, or just someone that ends up in strange places with no idea of how to get home, then we reckon NextBuses is a bit of a bargain for 59p.
Recommended.
Ratings:
Ease of use: 


Features: 


Value for money: 


Overall: