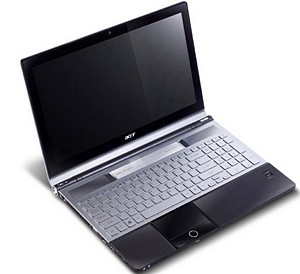 Road warriors looking to slap out a slab o'style on their travels should perhaps take a peek at Acer's rather dandy premium Ethos range.
Their new 8943G packs a hefty 18.4-inch screen supporting  a 1920 x 1080 resolution, with nothing less than true Dolby Home Theater 5.1 surround sound onboard, thanks to five miniature speakers and a sub lurking within its sleek lines.
Processor options soar right up to a quad-core Core i7-820QM, stuffed with a generous  8MB of built-in cache and a 1.73GHz clock speed that'll ramp up to 3.06GHz when the need requires, and there's a choice of DVD or Blu-ray optical drives.
Connectivity options are all present and correct and include WiFi, gigabit ethernet and Bluetooth 2.1, along with eSATA, USB, FireWire, HDMI and VGA, plus a fingerprint reader and webcam too.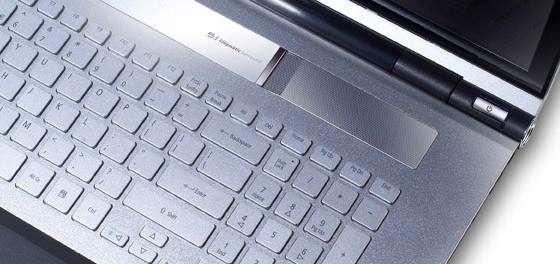 Continuing the top-of-the-range, no-expense-spared philosophy, there's an ATI Mobility Radeon HD 5850 graphics card sunning itself inside, and the storage options are near limitless, thanks to 2x 640GB drives adding up to a whopping a 1.28TB of storage.
If all that's a bit too overwhelming, there's a scaled down version in the shape of the Acer Aspire Ethos 5943G.
Both machines come with a not-exactly capacious 4,800mAh battery, so the power cord will be a close travelling companion.
Pricing and availability are yet to be announced for these Windows 7 mean mo'fo's, but we're not thinking 'budget' here.
But they sure look nice though, yes?
[Via]