We've been rattling off photos on our Nikon D300 for the past year now and it's a lovely camera – but does the new D300S add up to a worthwhile upgrade?
We guess the hardest problem the team at Nikon faced was how they could improve on what was already a fabulous camera with very few shortcomings.
Upping the megapixel count into stratospheric numbers was hardly likely to wow photographers,  so the upgrade is more a collection of neat usability tweaks backed by the addition of a HD movie mode.
Although some purists may sniff at the movie mode, it could prove a persuasive addition for some, with the camera being able to output some excellent high definition 720p  footage and capture good quality stereo sound through an microphone socket.
For photojournalists, this may prove to a very useful 'extra' if they stumble on a big story.
Also notable is the addition of a useful second card slot (there's now CF and SD slots onboard) and an increase of the continuous shooting rate to a decidedly speedy 7 frames per second (buffer: 17 RAW, 44 JPEG fine, 100 JPEG Normal).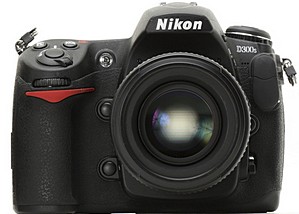 Image Quality
As with its predecessor, image quality has been declared first class, with the 13.1 megapixel DX-format CMOS sensor, Expeed image processing and 51 AF points (with 3D tracking) producing consistently sharp and well exposed images,
The comprehensive IS0 200-3200 range (6400 expanded) produces superb low light performance with low noise and good levels of detail, although the white balance was found to be a tad unreliable under artificial lighting.
Handling
As with the D300, handling and build quality are up there with the very best, with dials and controls falling easily and logically to hand.
If you don't like the way Nikon has set things out for you, the vast amount of customisation options lets you arrange things so they work the way that suits you best, with a raft of user-definable functions available.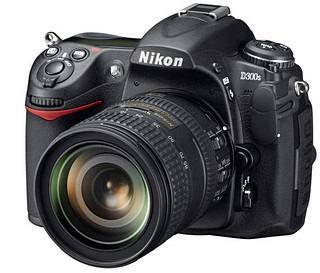 What we think
We've yet to get our grasping paws on a D300S, but as long term D300 owners we can certainly recommend the camera if you're looking for a tough, versatile dSLR capable of the very highest quality results.
Although the overall package combined with the various tweaks and updates make this a compelling camera, we can't see anything there to tempt D300 users to upgrade – unless they simply have to have the video onboard or they positively need the very latest model (sadly, we know some people like this)
That said, we would rate the Nikon D300S as the best semi-professional digital SLR currently available on the market, and unless you've already pledged allegiance to Canon, we can thoroughly recommend this dSLR as a solid investment.
If you can feel your wallet twitching, gorge yourself on this selection below of full D300S reviews, and if you simply can't help yourself,  click on this link
to scoop the camera up from Amazon right now.
dpreview
Tech Radar
ePHOTOzine
Camera Labs
Photography Blog
Trusted Reviews

Specifications: Nikon D300S Single-lens reflex digital camera
Battery Type Lithium-Ion Rechargable
Continuous Shooting Speed 7fps
Display Size 3″
Display Technology TFT LCD
Drive Modes Continuous, Continuous High, Continuous Low, Self-Timer, Silent Single, Single
Dust reduction Yes
Effective Pixels 12.3
Exposure Modes Aperture-priority, Automatic, Manual, Program, Shutter-priority
Exposure bracketing 2 to 9 frames in steps of 1/3, 1/2, 2/3 or 1 EV
Flash Yes
Focusing Modes Auto, Continuous AF, Dynamic-area AF, Manual
ISO Settings 200 – 3200
Metering Modes Centre weighted, OTHER, Spot
Min Shutter Speed 1/8000
Image Formats JPEG, RAW, TIFF
Image Sensor Dimensions 23.6 x 15.8mm CMOS sensor
Lens Nikon F mount (with AF coupling and AF contacts)
Live view Yes
Longest Shutter Speed 30 secs
Max. Captured Image Resolution 4288 x 2848
Memory Types Compact Flash I, SD, SDHC
Movie Mode Yes
Optical viewfinder Yes
Video Capture Framerate 24fps
LCD Display Yes
Additional Information Image Sensor Cleaning, Image Dust Off reference data (requires optional Capture NX 2 software)
Colour None mmore Black
Price: A bank balance draining £1,500