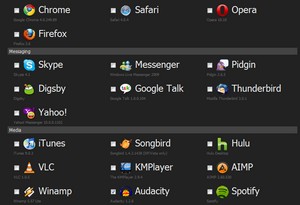 Some of the best apps are the simplest, and they don't come much simpler than Ninite, which lets you install all the essential free downloads you'll need for your new/upgraded PC in one fell swoop.
Forget spending ages trawling program websites looking for the 'downloads' page and endlessly clicking away: with Ninite all you have to do is tick off the programs you need from an expertly curated list, download your customised installer and then – bosh! – run it.
The program automatically checks your PC's language and 64-bit support to install the latest version of each program and says 'Nein!' to any dodgy browser toolbars that some software may try to sneakily inflict on your PC. The rascals!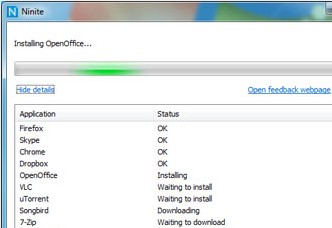 Ninite charges through each installation at breakneck speed – working in the background unattended and remaining "100% hands-free" – leaving you to pop down the pub for a beer and come back to find a PC fully stocked up and ready to go with loadsa luvverly free programs.
The selection of apps offered is absolutely spot on too, with superb 'must have' programs like Audacity, Songbird, Spotify, VLC, Picasa, GIMP, uTorrent, AVG, Openb Office and more on offer.
It's a great selection and as we'd say in Wales, you'd have to be 'twp' to not use this app on your new PC.
Ninite is free for personal use and can be downloaded from here.