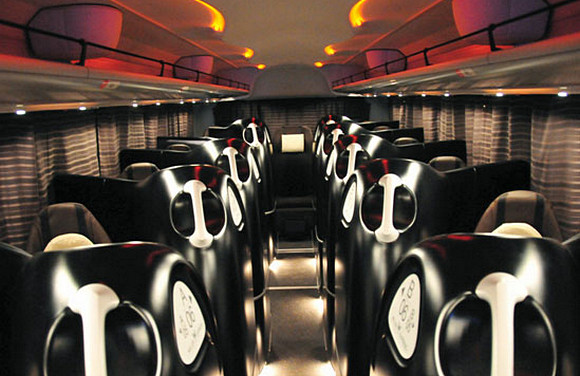 In Britain, travelling by coach is usually a relentlessly grim experience, with the majority of the trip spent staring out at the never ending grey concrete and traffic queues, while fast food wrappers and discarded cans circulate around your feet.
Even buses that equip themselves with the 'luxury' moniker usually turn out to be cramped, unpleasant affairs with tiny toilets radiating in a rich blend of deeply musty odours.
So we're not awfully keen on coach travel around Blighty.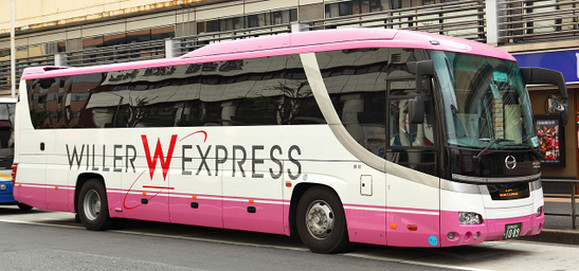 However, it Japan they like to do things differently, with the new Willer Express offering the equivalent of sumptuous first-class air travel.
With a capacity for only 12 pampered passengers, this is a bus that users can stretch out in, with no crappy, sick covered, beer smelling bucket seats onboard : instead passengers recline in luxury seat modules called cocoons.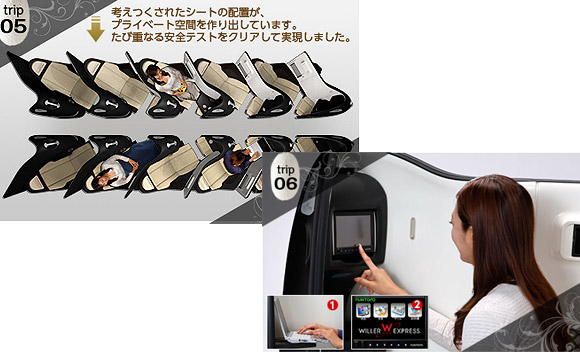 Each one of these personal relaxation pods offers a seat that can recline 140 degrees, an on-board personal entertainment system, free WiFi, dedicated power outlets, and high partitions to seal yourself off from the oiks on board.
The trip from Osaka to Tokyo takes 6-7 hours – far slower than the mighty bullet train which takes just two hours, but it works out much cheaper at around £80.