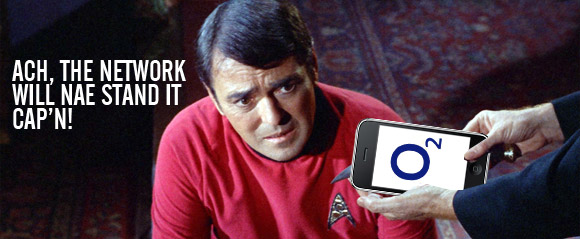 UK network O2 has told its smartphone customers –principally users of  Apple's iPhone – that they're dumping their "unlimited" data plans, and heavy users can expect to be slapped around the chops with additional charges.
Insisting that 97% of customers won't even notice the difference, 02 has announced the new data tariffs two weeks ahead of the iPhone 4 launch, apparently targetting the 2,000 or so bad bwoy data hogs on their network.
Bad bwoy slapdown
An o2 spokeswoman said that the network was seeing a dramatic growth in the number of smartphone users, commenting,  "Total mobile data consumption on our network is doubling every four months – and the number of iPhone users on O2 has grown in a year from 1m to 2m."
The company insist that a tiny number  of power users – just 1%  of their smartphone users – are hogging 36% of its total mobile data traffic, so fiscal spankings are in order for the offenders.
Goodbye unlimited
With the old "unlimited" data plans booted into touch, o2 will be introducing new tiered tariffs, including 500MB, 750MB and 1GB data packages, along with unlimited Wi-Fi via The Cloud and BT's OpenZone services.
The good news for users on existing contracts is that they'll be able to stick with their "unlimited" data, O2 tariffs – at least until 'renew contract time' comes around anyway.
"At the moment the tap is running all the time and we don't know where," said o2 about the current tariffs.
"The model for data provision is broken, and data consumption is growing. We're looking at ways of how to charge people for data."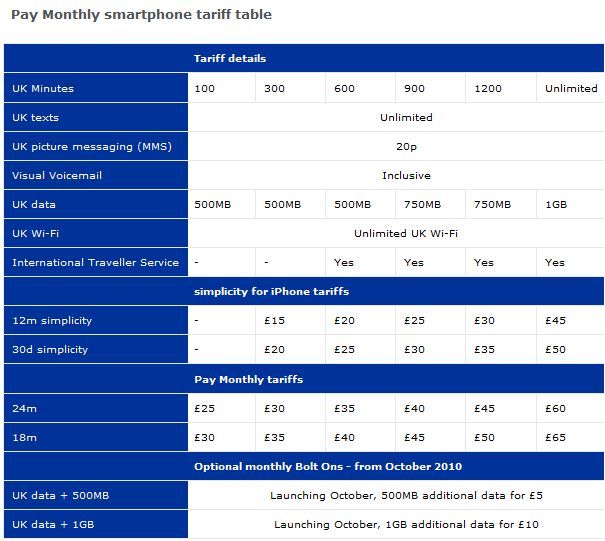 [Via]