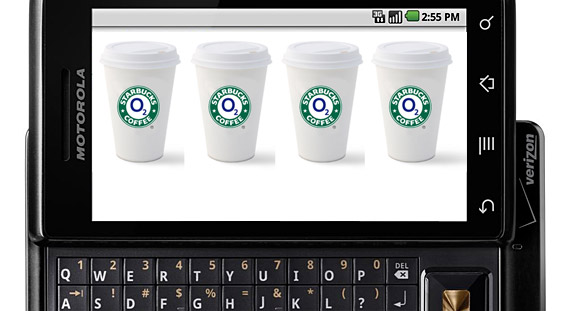 We can't think of many things more annoying  than being bothered by SMS messages offering us discounts for hair products or distinctly average coffee, but a breakthrough deal sees UK network provider O2 partnering up with location services platform Placecast to deliver targeted SMS and MMS messages.
O2 Media, the mobile marketing division of O2, has slapped backs and pressed flesh with Starbucks and L'Oreal to test out the location-based messaging service in the UK for a six month trial period.
The good news is that only o2 users who have opted to join the 'O2 More' program will be getting these texts, a figure apparently as high as one million customers.

Fenced off areas
The deal lets Starbucks and L'Oreal 'fence off' geographic zones and push SMS discounts to perambulating O2 customers wandering into those areas.
So, O2 customers who have registered an interest in food and beverage may receive a text message containing a 50% discount voucher for Starbucks VIA Ready Brew products, while L'Oreal will serve up buy-one-get-one-free discounts on hair care products, again, only pushed out to users who have expressed a relevant interest.
An offer a day…
O2 promises not to share your data with partner brands and will ensure that users will only receive a maximum of one SMS per day.
This natty combination of geo-fencing technology and carrier distribution is a first for the UK, and no doubt heralds the beginning of many such deals.
We can't say it's rattling our HTCs, but if you're liking the sound of a vibrating phone offering discounts on horrid, corporate perfectly adequate coffee, then you can sign up to the o2 More service here.
[Via]