Adobe has announced that its Flash 10.1 software for the Android platform has notched up over 1 million downloads.
Although the Flash 10.1 software has been available on the Android platform since June,  it only works on phones running the the latest Froyo 2.2 OS update, so uptake was initially slow.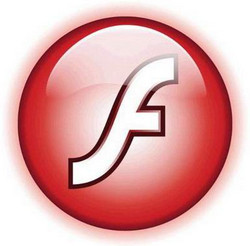 Redesigned
Claimed to have been redesigned "from the ground up," the Android Flash software comes with 'mobile optimised' performance and features, with landscape and portrait modes and smart zooming.
Actual performance seems to vary from device to device – some have enthused about its 'amazing' ablities, while others have complained that playback can be occasionally jerky and slow to load.
More to come
From 23rd to 27th October, Adobe will be strutting its stuff at its Max 2010 developer conference, where it's expected they'll be showing off the latest developments for Flash on mobiles, as well as showcasing its Air platform for Android.