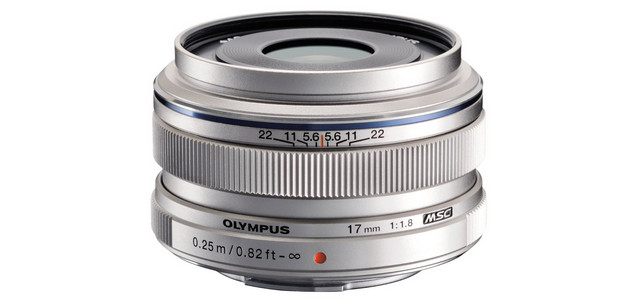 We converted our Nikon gear to an Olympus set-up a while back after being won over by the incredible OM-D EM-5 camera, and now we're eyeing up additional lenses, like the recently released Olympus 17mm f/1.8 lens.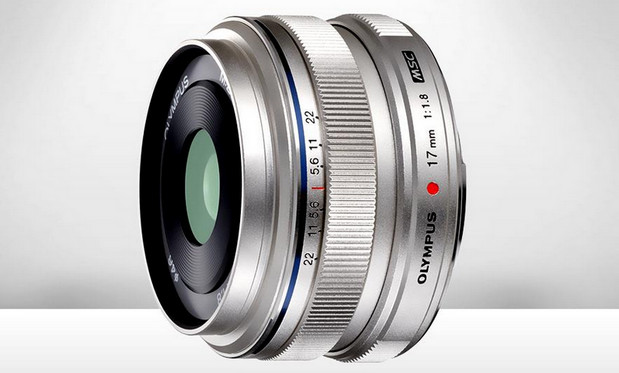 As a four-thirds lens, the 17mm produces an equivalent field of view of approximately 34mm – a moderate wide-angle, great for street shooting – and it takes 46mm filters.
Pricing is definitely at the upmarket end of the scale – although the similar Panasonic Lumix G 20mm/F1.7 pancake lens
 can be picked up for around £270, Olympus charges around £440
 for their lens – and that doesn't even include a lens hood.
If you want the hood, you're going to have to shell out a ridiculous £56 for the Olympus LH-48B Lens Hood. Thankfully, more sanely priced alternatives from third party manufacturers can be found, like this £7 alternative.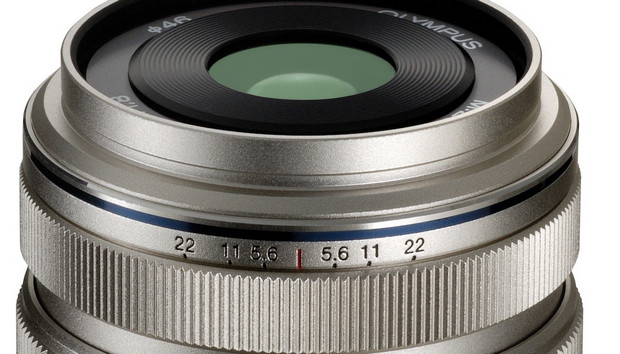 Lovely manual focus
So what do you get for your money? Well, you get a beautifully finished lens with a traditional metal finish, razor sharp optics and a wonderful manual focus option which is activated by pulling the quick-clutch focus ring backward.
This disengages the AF system and gives you direct (mechanical) manual focus control over the lens like an old 35mm camera lens. Lovely.
A slight downside is that when you switch from AF to manual focus, it doesn't 'remember' what you were focused on, so you have to start focussing manually from scratch. Slightly annoying but a minor quibble.
Even with this slight limitation, we think many photographers will find the manual focus ability worth paying the extra over the Lumix lens.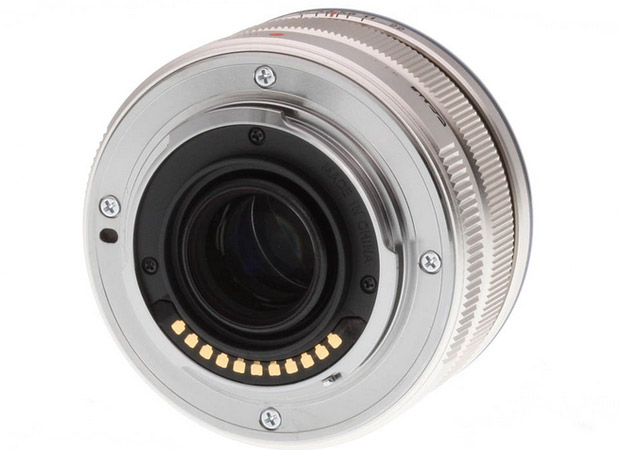 Tech stuff
The spec sheet says that the lens incorporates 9 elements in 6 groups and uses Dual Super Aspherical (DSA), Aspherical, and High Refractive index (HR) glass elements with Zuiko Extra-low Reflection Optical coatings.
Strip away all that technical guff, and what it's saying is that this is a ruddy good lens with minimal chromatic aberrations and optical distortion.
Conclusion
With a bright f1.8 aperture, near-silent  Movie & Stills Compatible (MSC) autofocus, rock-solid metal construction and that well nifty manual focus feature, this is lens that's going to appeal to hands-on photographers looking for a fast and versatile prime lens.
Do we think it's worth the £440 asking price? Let's put it this way: we've just put up a load of stuff on eBay to buy one!
Olympus M.ZUIKO DIGITAL 17mm 1:1.8 Lens
Video review:
The ever-effervescent Kai at Digital Rev fell in love with the 'silvery, pumpy actioned lens' and posted his video review below: