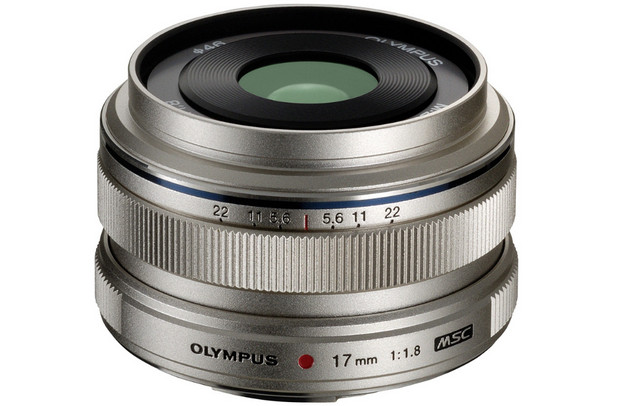 Olympus USA has announced its wide'n'fast M.Zuiko Digital 17mm f1.8 lens for Micro Four Thirds will be available in December.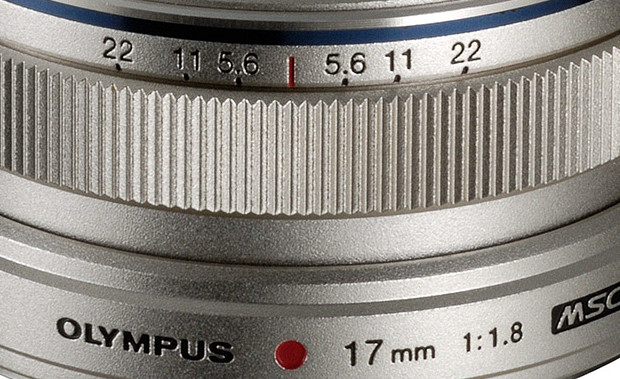 The lens (which translates to a modestly wide angle 34mm focal length  in 35mm terms) comes with a nifty Snapshot Focus mechanism which lets street shooters set the focusing point at a specific distance, courtesy of old school distance and depth of field scales. We like these very much.
Built to a high standard and perfect for low light shooting with its fast f1.8 maximum aperture, the hugely desirable lens retails for $499.95 in the States, while us poor Brits get the rough end of the pineapple, with a price of £449.99.  Thanks, Olympus.
Here's the full press release.
New M.ZUIKO® DIGITAL 17mm f1.8 High-Grade Lens Easily Captures Spontaneous Moments in Remarkable Detail

CENTER VALLEY, Pa., November 15, 2012 – Today, Olympus adds to the Micro Four Thirds family of lenses with the release of the M.ZUIKO DIGITAL 17mm f1.8 lens (34mm in 35mm equivalent), a bright, wide-angle, single-focal-length lens ideal for snapshot street shooting, landscape photography or capturing subjects in challenging low-light environments. This high quality, compact lens features a stunning metal body and a Snapshot Focus mechanism for pan focusing with a distance indicator.

The M.ZUIKO DIGITAL 17mm f1.8 has nine carefully placed lens elements in six groups to deliver sharp images of subjects with beautiful, eye-catching depth of field. The advanced optical system features three aspherical lenses, including a Dual Super Aspherical element to correct aberrations, as well as a High Refractive index lens to correct high spherical aberrations. Each lens element is polished to an ultra-high level of working precision only possible with the progressive techniques developed by Olympus master craftsmen, and carefully assembled to ensure maximum accuracy and reliability. Olympus' exclusive ZERO (ZUIKO Extra-low Reflection Optical Coating) lens coatings are applied to the elements to reduce lens flare and ghost images even when shooting against the light.

The Snapshot Focus mechanism lets users easily take spontaneous, blur-free images by shifting the focusing point to a specific distance. Sliding the focus ring back reveals range markings on the lens barrel, including distance and depth of field scales, which can be used as guides as the user adjusts the focal distance by rotating the ring.

With a total length of just 1.4 inches, the M.ZUIKO DIGITAL 17mm f1.8 is incredibly compact and adds to the rapidly growing lineup of Olympus Micro Four Thirds lenses that enhance the performance and versatility of Olympus OM-D® and PEN® Compact System Cameras. The sophisticated, textured metallic finish projects a stylish, classic look that complements the design of Olympus® compact system cameras.

Ideal for capturing brilliant still images and high-definition (HD) videos, the lens employs Olympus' proven MSC (Movie & Still Compatible) autofocusing mechanism featuring an inner focus system to drive this single-focal-length lens for fast and quiet focusing.

The optional LH-48B Lens Hood and LC-48B Lens Cap are designed exclusively for the M.ZUIKO DIGITAL 17mm f1.8 and both are elegant in design with a finely textured metallic outer finish and distinctive, classic appearance. The Olympus VF-1 optical viewfinder, originally developed for use with the M.Zuiko Digital 17mm f2.8 lens, is also compatible with the new lens.

U.S. Pricing and Availability

The Olympus M.ZUIKO DIGITAL ED 17mm f1.8 Lens will be available in December.

Estimated Street Price: $499.99

For a complete list of specifications, visit the Olympus website: http://www.getolympus.com/us/en/lenses/m-zuiko-digital-17mm-f1-8.html
[Via]