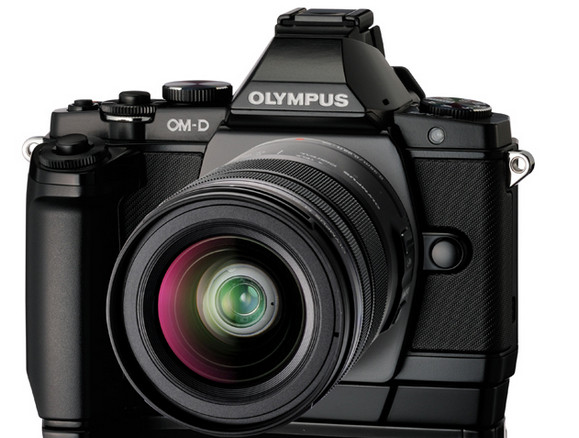 As long-time Olympus OM SLR fans, we've been very excited by rumours of a forthcoming high end Olympus OM-D Micro Four Thirds camera.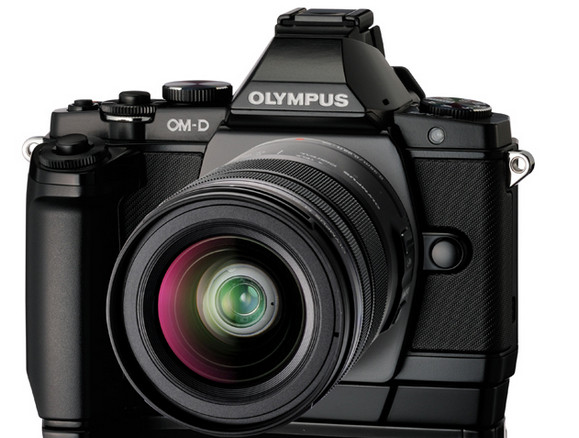 There's been no official announcement yet, but photo site 43 Rumors is reporting that two product shots of the forthcoming camera briefly appeared on Amazon Japan in error.
Luckily, sharp eyed readers quickly copied the images before they were swiftly removed.
What's claimed to be a leaked advert also appeared on the web, and it seems to match the Amazon images.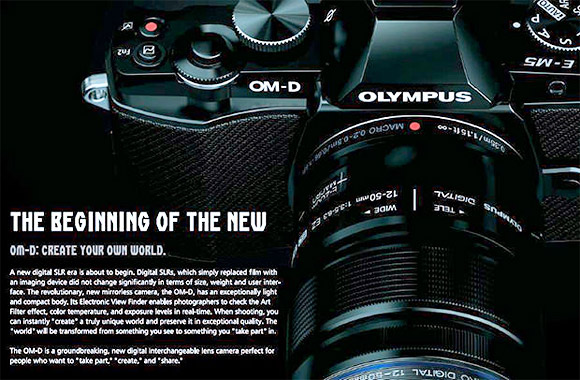 We have to say, we're very much liking the retro looks too, with the old school lines bringing to mind the wonderful OM2 and OM4Ti cameras of the past- although it's a shame that the shutter speed dial around the lens has vanished.
Obviously there's no news on pricing, availability or specs at this stage, but Olympus can consider our appetites well and truly whetted.
[43 Rumors]