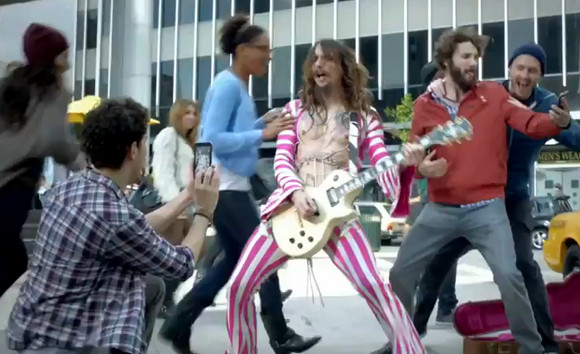 With most of our days spend looking at dour promo videos accompanied by deep voices telling us how great a product is, we've grown to appreciate Samsung's amusing stabs at Apple more and more.
Although Samsung and Apple may be locked in a host of incredibly tedious legal battles (more about those later), the South Korean giant just can't resist taking the rise out of Apple fanboys and fangirls camping outside stores waiting for the latest iPhone.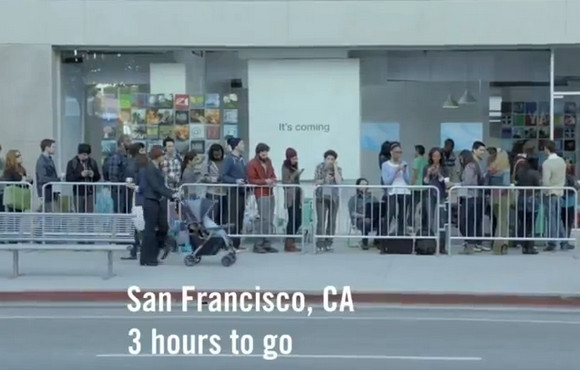 We've enjoyed the series so far, but Samsung have really pulled out the stops for their new advert for the Galaxy Note, which debuted during Super Bowl XLVI last night (5 February) – and that's about as high profile as an advert launch can be in the States.
Featuring high-pitched rock wailer Justin Hawkins from The Darkness, the video starts with the familiar sight of bored Apple fans waiting in line,
Cue Justin Hawkins appearing on the street and blasting out , "I Believe in a Thing Called Love," swiftly followed by all sorts of over the top mayhem.
The one-and-a-half-minute commercial was directed by Bobby Farrelly, one half of the team responsible for madcap comedies like Dumb & Dumber, Kingpin, There's Something About Mary and Shallow Hal.
The end is great too. Can we have more adverts like this please, manufacturers?