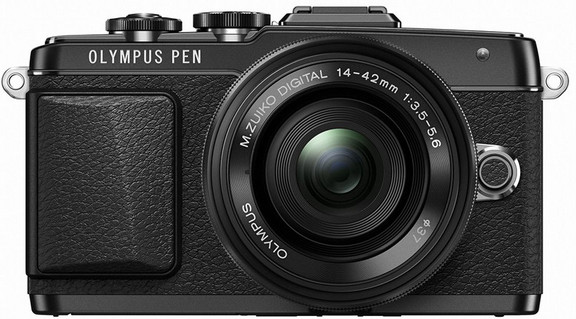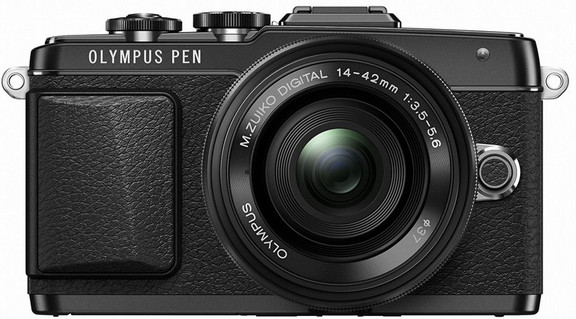 Olympus has announced its latest entry-level mirrorless snapper, the rather stylish looking PEN E-PL7, with UK prices starting from around £349 (body only).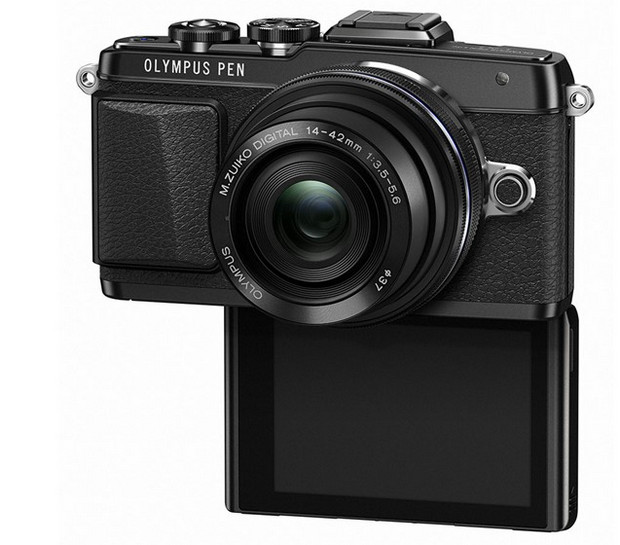 In line with current narcissistic trends, the camera's large, flip-down and tiltable high-res LCD touchscreen can be positioned to let you gurn into the camera for that all important 'selfie,' while the built in wi-fi lets you swiftly transfer the image for widespread admiring on social networks,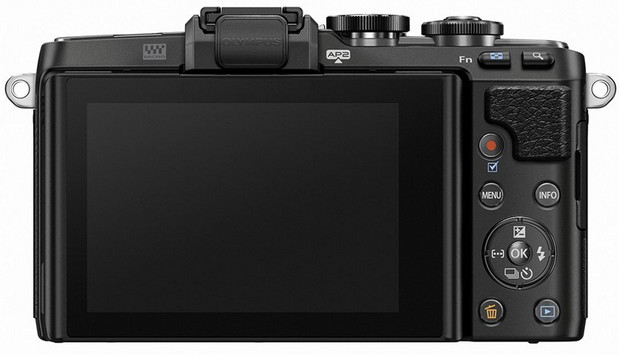 The camera packs a 16.1 megapixel Live MOS sensor and TruePic VII image processor, with the WiFi function also allowing remote control of the camera, including zooming in and out, adjusting aperture and shutter speed and setting the self-timer.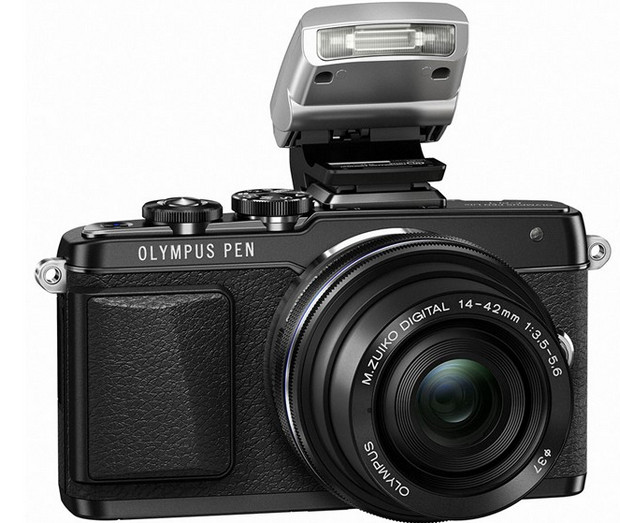 There's also 14 art filters onboard for a wide range of creative effects, Live Guide for real-time adjustment of manual settings and Olympus's innovative Live Bulb exposure feature.
The Olympus PEN E-PL7 will be available later this month, priced at £349/$599.99 for the body, and $699.99for M.Zuiko Digital 14-42mm f3.5-5.6 II R kit zoom.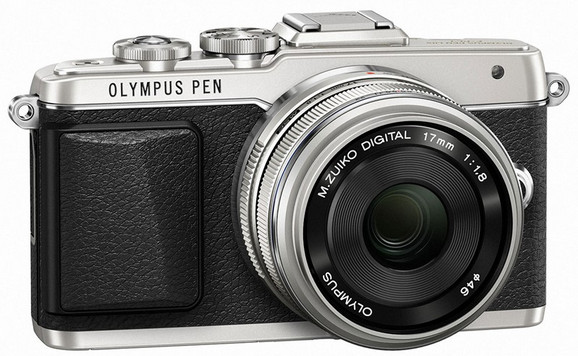 Here's the press release:
THE NEW SMART: OLYMPUS PEN E-PL7® FLIPS THE SELFIE REVOLUTION 180 DEGREES

Capture, Connect and Create: 180-Degree Downward Flip LCD, Easy Self Portrait Mode and Advanced Performance in an Interchangeable Lens Camera for the Smart Phone User

CENTER VALLEY, Pa., August 28, 2014 — Olympus makes it easier than ever to shoot and share your stories in brilliant detail with the new PEN E-PL7®, an interchangeable-lens camera in a portable, compact and lightweight body, with a premium design. Featuring a new 180-degree downward flip touch LCD, Selfie-dedicated mode and built-in Wi-Fi®, combined with the enhanced Olympus Image Share app (OI.Share™), the PEN E-PL7 gives users the power to easily upload and share images instantly using their mobile devices.

Outstanding Image Quality
The Olympus PEN E-PL7 features much of the same technology as Olympus's award-winning OM-D® line of cameras for a level of performance that rivals that of high-end interchangeable-lens cameras. The TruePic VII image processor combines with a 16.05 megapixel Live MOS sensor and M.ZUIKO® lenses to deliver beautiful image quality with high resolution, superior color reproduction and high sensitivity, all in a portable, compact and lightweight body, with the same high-level design and build quality of the PEN flagship, the E-P5.

The in-body 3-axis VCM image stabilization system is derived from the Olympus OM-D E-M10®. This powerful technology compensates for horizontal and vertical angular shifts (yam and pitch) as well as camera shake along the optical axis (roll) which is especially common in one-handed shooting scenarios. With the in-body image stabilization mechanism, camera shake can be prevented with any lens, allowing users to take beautiful, dynamic images, all the time.

Speed
The on-board FAST AF is Olympus's fastest-ever AF system and uses 81 points that cover the whole image. Small AF Target and Super Spot AF modes make it possible to zoom in and focus accurately on small sections of the frame. The E-PL7 is also capable of capturing high-speed action with 8fps sequential shooting, the fast processor supports continuous capture of up to 20 RAW frames or an unlimited number of JPEG frames, and the Continuous Auto Focus with Tracking mode accurately tracks and captures moving subject as fast as 3.5 fps.

One-Touch Self Portraits
The 3-inch, 1.04 million-dot high-definition touch LCD monitor automatically turns into a mirror display and activates into its "Selfie Mode" when tilted downward in the 180-degree position, perfect for one-touch selfies. The shutter-release button appears on the screen so subjects can frame the image appropriately, shooting one second after the button is touched, and capturing beautiful selfies that could not have been captured with a smart phone alone. Selfie interval shooting provides a fun way to capture images with a custom self-timer switching button that defaults to deliver three shots at one second intervals, giving subjects time to strike different poses. When an electronic zoom lens is attached, the zoom automatically adjusts to the wide-angle position so that the user can quickly take their shot, incorporating the background as well.

The E-PL7's built-in flash helps users take beautiful selfies against nighttime backgrounds, and e-Portrait can be activated with a single touch for more beautiful skin textures. iAuto has also been enhanced with selfies in mind: Portrait settings have been added to common scene modes to automatically detect 42 types of scenes to match the subject and optimize for the ideal image.

Easy Smart Phone Connection
The Olympus PEN E-PL7 includes built-in Wi-Fi, and connecting to a smart phone is simple. Using the Olympus Image Share app, along with a smart phone, and quickly scanning the QR code displayed on the camera's LCD, the smart phone syncs with the Wi-Fi network created by the camera. OI.Share shooting functions have evolved, making it possible to easily operate the custom self-timer for sequential and selfie interval shooting. Live View can be displayed on the smart phone, and the camera can be controlled by touching the smart phone display as if it were the camera itself, then users can send selected images to their smart device for immediate sharing on social media sites.

Expanded OI.Share Capability
OI.Share has been enhanced with a number of remote shooting functions to expand the use of a variety of selfie options. Settings for single, sequential high and sequential low switching button, as well as controls for the timer bar and interval shooting, can all be easily accessed remotely on the user's smart phone. A new movie button lets you quickly record a movie at customized settings, including customized time length for each movie clip. Live Bulb has been added to OI.Share, allowing users the ability to control and monitor the bulb photography process on a smart phone while the shutter is released. Images can also be geotagged through the OI.Share App, giving users a record of all of their adventures.

Camera Creativity
The PEN E-PL7 is equipped with several new creative features, including two new Art Filters. The "Vintage" art filter transfers everyday images into a photo that looks to have withstood the test of time, and "Partial Color" enables users to utilize an intuitive color ring to leave certain colors in an image while other colors are converted to monochrome to emphasize specific parts of a photo or subjects (18 colors are available). "Shade Effect" is a new art effect that adds bands of shadows on the left and right, or top and bottom of the image. Photo Story has also been expanded to include Layout mode for a photo-album-style arrangement. "Panning" is a new scene mode that matches the E-PL7's movement to the subjects so users can track it for the optimal panning effect. And finally, a new movie effect, "Old Film Effect," records video to look like old movies shot on film by adding noise, scratches and dust effects.

For photographers who prefer composing their shots using an eyepiece, the E-PL7 is compatible with the optional high-definition VF-4 viewfinder that provides an impressive 1.48X magnification, a 2.36 million-dot LCD, eye-detect to turn it on at the right time, and intuitive functionality that enables real-time viewing of shooting conditions.

New Micro Four Thirds® Lens and Accessories
Olympus is also introducing a black version of its popular M.ZUIKO DIGITAL 12mm F2.0 lens. This high-speed, single-focal-length, wide-angle lens, which was previously only available in silver, is ideal for shooting high-quality, dramatic landscapes and street scenes in low-light conditions. It has a beautiful full-metal body and a snap ring that enables photographers to pan focus with a distance indicator.

A genuine leather body jacket made especially for the OLYMPUS PEN E-PL7, the CS-45B, will also cover the camera's grip. In addition to the utility of protecting the camera body from damage, it also offers a robust feel, thanks to the luxuriousness and craftsmanship that comes with the use of genuine leather. The jacket is available in light brown, brown, and black, and matches the new Genuine Leather Lens Cover LS-60.5GL (compatible with the M.Zuiko 14-42mm f3.5-5.6 EZ lens) and is a great complement to the Genuine Leather Neck Strap CSS-S109LLII, which is already available. The special snap buttons are used to attach the jacket to the body, making the jacket smooth and easy to remove. The jacket can also be quickly removed when you want to use a tripod or insert or remove batteries or an SD card. You can also take selfies even with the jacket attached.

A waterproofing case optimized for the OLYMPUS PEN E-PL7, the PT-EP12, rated to handle water pressure down to 45m. works with the M.Zuiko Digital ED 14-42mm f3.5-5.6 EZ, M.Zuiko Digital ED 12mm f2.0, M.Zuiko Digital 17mm f1.8, M.Zuiko Digital 25mm f1.8, and M.Zuiko Digital 45mm f1.8.

Compatible with the external flash bundled with the E-PL7, you'll be ready for underwater photography with the PT-EP12. You can also now switch to underwater mode using the arrow pad, allowing you to concentrate on taking photos stress-free even underwater. An even greater variety of underwater photos can be taken if you use the Underwater Macro Converter PTMC-01 or the Underwater Wide Converter PTWC-01, both of which can be attached directly. A brand new dedicated underwater flash, the UFL-3, operates with high-performance, is compact and reaches a guide number of GN22. With a charging time of approximately two seconds, this flash is pressure resistant to water at a depth of 75m. It's compatible with the wireless flash controller and is bundled with a dedicated diffuser. This is a next-generation all-in-one underwater photography system that condenses all of the options needed for underwater shooting in a compact body.

A new lithium-ion battery BLS-50 with increased capacity, from 1150 mAh (BLS-5) to 1210 mAh (BLS-50), replaces the BLS-5. The BLS-50 is the same shape as the BLS-5 and can be used in Olympus models that support it.

U.S. Pricing and Availability
The Olympus PEN E-PL7 will be available in late September 2014 in the following configurations:

Estimated Street Price
$699.99 Body in Black or Silver with M.ZUIKO DIGITAL 14-42mm f3.5-5.6 II R lens
$599.99 Body only in Black or Silver

Lens Pricing
$799.99 M.ZUIKO DIGITAL 12mm f2.0 lens in Black

Accessory Pricing
$59.99 Body Jacket (Available in October)
$44.99 Leather Lens Jacket (Available in October)
$749.99 PT-EP12 Underwater Housing (Available in October)
$499.99 UFL-3 Underwater Flash (Available in October)