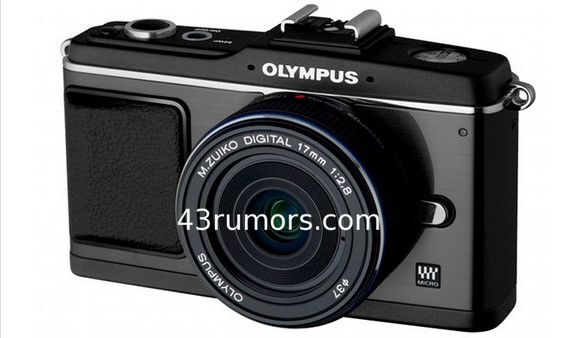 Currently sizzling away on the 43rumors site are some hot rumours of a mini-flurry of new Olympus camera-related launches coming up.
The site predicts that there will be two different announcements from Olympus on August 31st and September 14th, promising a new EP-2 kit in mean'n'moody black, some Micro Four Thirds new lenses and a new dSLR, the highly spec'd E-5.
Divine
If the rumours are true, the first announcement will see Olympus revealing a new E-P2 kit with black 17mm lens and black external flash (see photo above). We have to say the combo looks positivity divine to our eyes too!
There'll also be two new MFT lenses: a M.Zuiko ED 75-300mm f/4.8-6.7 (equivalent of 150-600mm in 35mm) which will be touted as the world's smallest 600mm zoom lens, weighing 430 grams and boasting a demure diameter of 7cm and 11.6cm length.
The second lens is the new M.Zuiko ED 40-150mm f/4.0-5.6 (80-300mm  35mm equiv) which weighs 190 grams and will be available in November 2010 for $299.99.
Olympus E-5 dSLR
Expected to be announced on Sept 14th is the new high end Olympus e E-5, offering 12MP capture  (up from the 10MP of its predecessor, the E-3), the new TruePic 5 engine for better detail, 720p hd video at 30p, 11 pt af, 920k dot res lcd, 3 inches, art filters and a mic jack.
[43rumors]