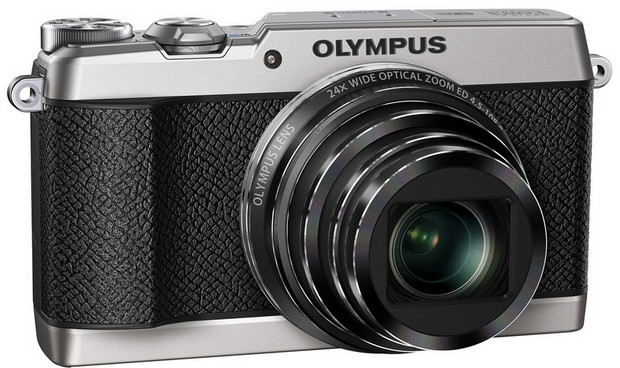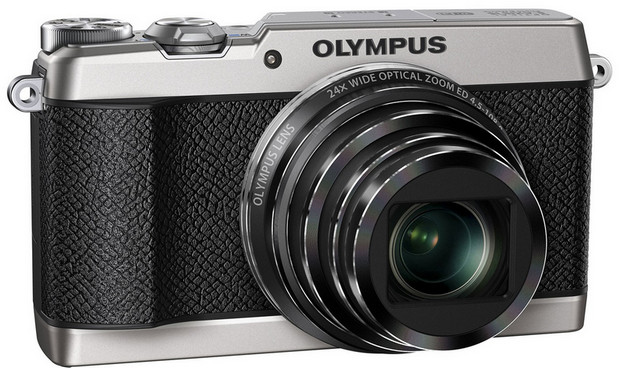 Olympus certainly played their part in the current trend for retro-styled cameras, with the success of their OM-D EM-5 proving that the public just love those 1960s lines.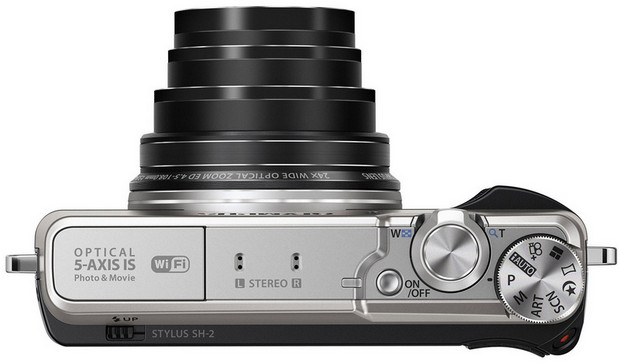 Echoing the great cameras of the past is their new Stylus SH-2 travel zoom, which replaces the earlier SH-1.
Not an awful lot has changed, but there's now RAW support complementing the hefty 24x zoom (25-600mm equiv.) backed by 5-axis image stabilization and built-in Wi-Fi.
Available in silver and black, the camera sports a 16MP BSI CMOS sensor, with the latest update offering new 'nightscape' modes for various nocturnal shooting situations, and Full HD 1080p video captured at up to 60 frames per second for smooth motion playback of fast action footage.
High-Speed Movie stretches scenes in slow (120 fps) or super-slow motion (240 fps), while Time Lapse Movie compresses up to five hours of action into a 20-second time-lapse video.
The Stylus SH-2 will be available in April for $399.99.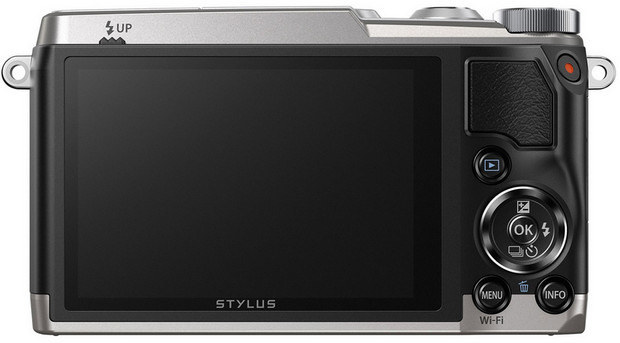 Press release:
OLYMPUS STYLUS SH-2 CAPTURES BRILLIANT IMAGING AND LIFELIKE HD VIDEO IN RETRO, POCKET-SIZE DESIGN

RAW Capture, 24x High-Powered Optical Zoom Lens, 5-Axis Image Stabilization, Built-In Wi-Fi®, 1080/60p Video, Nightscape Modes in a Travel-Anywhere Camera Design

CENTER VALLEY, Pa., March 11, 2015 – Olympus introduces a successor model in the Stylus SH line of digital cameras, the Olympus Stylus SH-2, featuring a 24x wide-angle optical zoom lens, built-in Wi-Fi connectivity for remote shooting and sharing with a smart device, RAW capture capability, and 5-Axis Image Stabilization that supports both still image and video capture. This sophisticated camera also adds new Nightscape Modes for stunning night scenes and portraits.

The Stylus SH-2 reflects the premium aesthetic of the renowned Olympus PEN® series of cameras. The SH-2's top panel and main controls are constructed of aluminum alloy, with superior craftsmanship that is reflected in every detail of the camera, including the lens barrel, dials, and front and rear grips. The camera is available with two finishes: silver for a classic camera feel, and black for an elegant monotone look.

Despite its compact size, the Olympus Stylus SH-2 captures excellent image quality with its 16-megapixel sensor and 24x optical zoom lens, which adjusts from 25mm wide-angle to 600mm telephoto. This camera is also equipped with tele-macro functionality that allows you to capture stunning detail from a distance of up to 40 cm (15.75 inches), perfect for shooting macro images in a variety of settings.

Nightscape Modes allow the user to select from different sub-modes to shoot beautiful night scenes, cityscapes, and star trails. Pressing the movie button while in Nightscape Mode records video with gradation optimized for night scenes. Night + Portrait mode captures flash-illuminated portraits against a dimly-lit background. Night Scene mode uses an extended shutter speed to capture additional light from low-light scenes for bright, vivid images, without the use of a tripod. Fireworks mode expertly shoots high-contrast images from the dark sky. Last but not least, Live Composite and Hand-Held Starlight modes extract the brightest areas from a sequence of interval shots and combine them into one perfectly exposed image.

The Stylus SH-2 uses a sophisticated image stabilization mechanism, adopted from the Olympus OM-D® E-M1, as a base for the camera's integrated 5-Axis Image Stabilization. Combined with the new Nightscape Modes, this system eliminates motion blur that tends to occur when shooting in low light, to deliver crisp, clear images. In addition, 5-Axis Image Stabilization compensates for camera movement that may occur when recording video while walking, rivalling the performance of the latest video cameras.

Configuring the built-in Wi-Fi is a breeze. Sync an iOS® or Android® smart device by quickly scanning the QR code displayed on the camera's 3-inch high-resolution 460,000-dot touch LCD monitor. After that, the SH-2's Wi-Fi connectivity supports wireless image and video transfers, instant sharing, and remote shooting.

The Olympus Stylus SH-2 is equipped with Advanced Movie Modes for powerful video recording functions, including Full HD 1080p captured at up to 60 frames per second for smooth motion playback of fast action footage. High-Speed Movie stretches scenes in slow (120 fps) or super-slow motion (240 fps), while Time Lapse Movie compresses up to five hours of action into a 20-second time-lapse video. Photo in Movie allows users to shoot still shots – including RAW images – while recording 1080p video, perfect for times when you won't have a second chance to capture the shot.

U.S. Pricing and Availability
The Olympus Stylus SH-2 will be available in April at an estimated street price of $399.99 (available in Black and Silver)