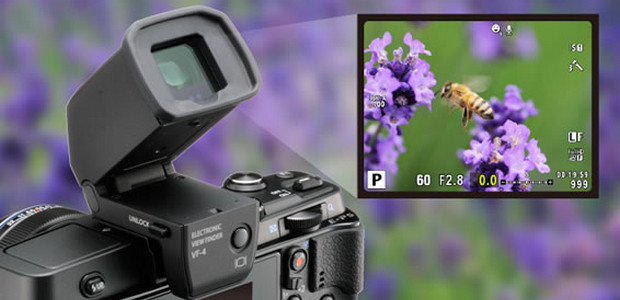 Latest in the line of Olympus attachable electronic viewfinders (EVFs) is the VF-4 which can be used for their new Olympus Pen E-P5 Micro Four Thirds camera, as well as the older PEN range and the XZ-2 compact camera.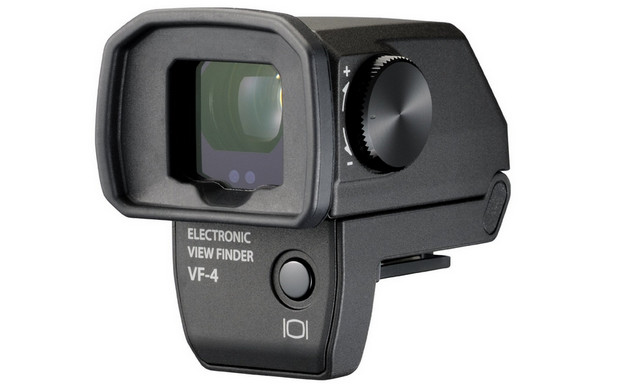 Although the LCD screen on the E-P5 is an excellent display, we're rather keen on having an EVF option onboard too, as sometimes shooting through a viewfinder feels more comfortable ad is more appropriate for the job in hand (like low light photography)
The VF-4 is an impressive piece of technology, offering a high resolution 2.36m dots (better than the OM-D's EVF), the ability to tilt up to 90 degrees for low angle shooting and a built in eye sensor for automatically switching between the LCD screen and EVF.
Unlike some EVFs we've used, the Olympus switches speedily, with the company claiming a display time lag of approximately 0.032 seconds. Which is pretty nippy by anyone's measure.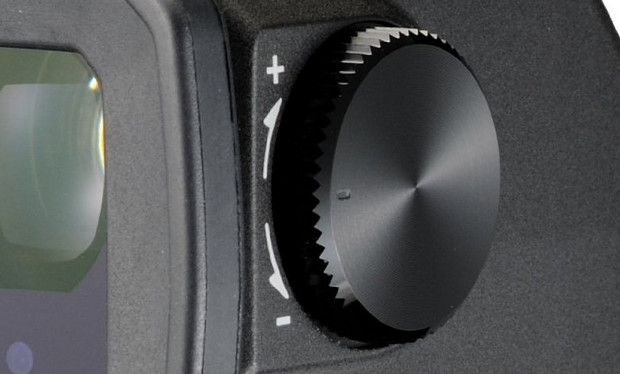 Magnification is 1.48x (0.74x 35mm equivalent) so it won't feel like you're peering down a tunnel, and it has built in dioptre adjustment.
The viewfinder is well built and unlike its VF-2 predecessor, comes with a locking mechanism to ensure it doesn't slip off the camera.
Priced at £249, this is pretty much an essential purchase if you've just bought the E-P5 camera, and a pretty compelling one if you own any of the other compatible cameras (although the eye switching only works with the E-P5 – users of other models will need to use the switch located underneath the viewfinder).
The only slight downside is the upmarket price and the all-plastic finish, which doesn't quite keep up the premium looks of Olympus's top of the range camera
Buy on Amazon: Olympus VF-4 Electronic Viewfinder for MFT Cameras.
Olympus  VF4 specs:
| | |
| --- | --- |
| Finder Type | approx. 2.36M-dots |
| Viewfinder magnification / Field of view | Approx. 1.48x (-1m-1, 50mm lens, Infinity) / Approx. 100% |
| Eye point | Approx. 21mm (-1m-1, Distance from rear lens surface) |
| Diopter adjustment range | -4 – +2m-1 |
| Eye Sensor | Available (E-P5, E-PL6 *As of May 10th, 2013) |
| Eye Sensor | Available |
| Weight | 41.8g |
| Dimension | 30.4mm(W) x 48.2mm(H) x 47.8mm(D) |
| Compatible Body | E-P5, E-PL6*1 (Compatible with eye sensor) |
*1 When using E-PL6 and VF-4, eye sensor function is same as E-M5
* Specifications and design are subject to change without notice.
* E-PL5, E-PM2, E-M5, E-PL3, E-PM1, E-P3: Firmware update required, Not compatible with eye sensor
* E-PL2, E-PL1, E-PL1s, E-P2, XZ-2: Firmware update required, Not compatible with eye sensor, Image degradation on view finder.)