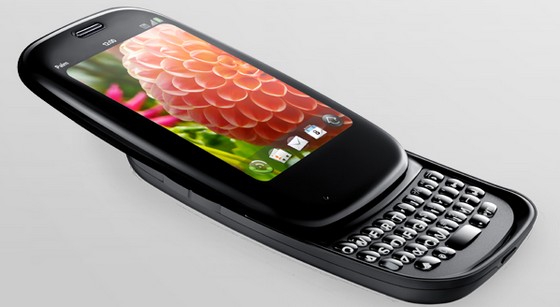 We'll have to wait a while for these updated models to make it over to the UK, but the first reviews for the new Palm Pre Plus and Pixi Plus smartphones are coming through from across the pond.
Physically, there's only been a few minor tweaks to the Pre, with the glowing round button on the front of the phone being replaced by the same 'invisible' touch-LED as the Pixi, making the handset look even more like a "polished stone" and reducing a bit of clutter from the gestures area.
Palm says it's tweaked the slider mechanism – this was a bit flaky on the early models – and the keyboard has been made stiffer and less "mushy" (again, like the Pixi's), with Gizmodo commenting that, "you'll type faster and more accurately with these keys compared to the original Pre."
The Pre Plus now comes with the Touchstone-compatible inductive back, and after using the Touchstone wireless charger, we'd say it's definitely worth the additional outlay (in the US, it's an extra $50 on Verizon).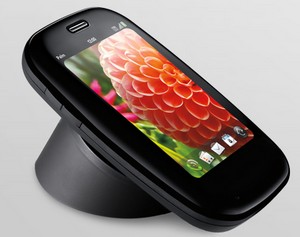 Internals
Looking inside, the Pre Plus has had its storage boosted to 16GB, and the RAM has been doubled , while the Pixi stays the same, except for Wi-Fi being added, which seemed a crazy thing to miss off in the first place.
Engadget reports that the memory boost  saw a notable increase in the amount of cards they could have open at a single time – with ten separate apps up and running, they were still able to load the graphics-heavy  'Need for Speed: Undercover' which is some feat.
CNet was impressed with the Pre's gaming abilities:
We played EA's Need for Speed Undercover and Sims 3 on the smartphone and thought the graphics looked great and the music sounded good. Need for Speed was particularly impressive. The gaming experience was smooth without any hiccups, and the integration of the Pre's accelerometer and touch screen worked well for maneuvering the car.
Hotspot
Verizon offers an excellent 3G Mobile Hotspot app for the Palm Pre that lets you set a hotspot password and allow your Wi-Fi devices to hook up to the internet.
The sting in the tail is that 3G hotspot feature costs $40 on top of existing voice and data plans, and data is limited to 5GB/month with 5 cents charged per MB that you go over.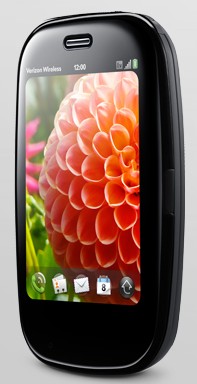 Perhaps the biggest improvements to both handsets will come with the v1.4 webOS update which will add the ability to record and edit video on both phones, and comes with browser support for Flash.
When we ran our Palm Pre vs iPhone feature, we enthused about Palm's superb webOS operating system, and Engadget purred just as loudly:
…going back to webOS after some time apart reminded us of what a truly elegant and revolutionary smartphone platform this is. Sure, there are those lingering issues, but webOS is also a tremendous mobile operating system which allows you to handle lots of little tasks at once, and doesn't buckle under what we consider to be a tremendous amount of pressure. Even when running ten cards or more, the Pre Plus still felt snappy and usable, and made us remember just how much fun — and useful — webOS can be. Android and the iPhone OS may have their killer features, but neither one of them can handle multitasking like the Pre and Pixi — and while the latter isn't as fast as we would like it to be, both phones still perform admirably with a lot of balls in the air. This is a powerful and creative mobile OS with tons of potential, and it seems like Palm is just starting to tap into that.
Although the webOS still lags considerably behind the Android and iPhone platforms when it comes to apps, it's still – by far – our favourite operating system on any mobile phone.
Once you get used to its innovative multi tasking card approach, going back to any other phone seems like a massive step back, and its universal search and Synergy features make it a pleasure to use.
Low down Brits
Sadly, it seems that us Brits don't figure too highly in Palm's priorities, so while US Verizon customers can enjoy the updated Pixi Plus handset, we haven't even seen a peek of the first model, and it's a similar story with the Palm app store, which has traditionally lagged way behind its US counterpart.
Let's hope that Palm pull their finger out and start shipping these new handsets to the UK pronto: with the iPhone now being enthusiastically promoted by almost all the major high street networks, some decent competition can only be a good thing.
Specs:
EVDO Rev A (Not a world phone)
320×480 Capacitive Touchscreen
512meg RAM, 16 gig storage
3430 TI OMAP Processor (presumably still clocked at 500MHz)
MicroUSB Connectivity, Touchstone charging
1150 mAh Battery
5.5 hours talk, 350 hours standby
WiFi (with Mobile Hotspot optional)
Bluetooth
GPS with Tower Location
3MP Camera with Flash and Extended Depth of Field
Support for Exchange, Gmail, Yahoo, LinkedIn, and Facebook in Synergy
[Engadget review] – [Gizmodo review] – [CNet review]