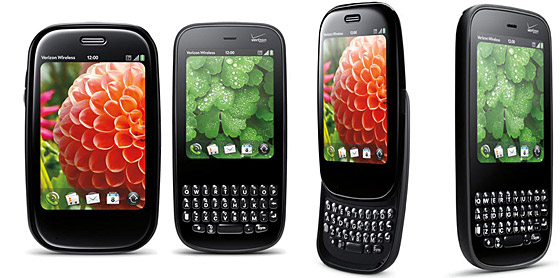 The UK has had to suffer its now-customary delay for Palm products released months ago in the US, but the company has finally announced the availability of its Palm Pre Plus and Palm Pixi Plus handsets in the UK.
Steep prices
Set for a May 28 launch on the O2 network, both phones are sadly following in the footsteps of it predecessor the Palm Pre, being priced too highly to tempt consumers away from the considerable competition on offer.
Tariffs start at a hefty £25 per month for a lengthy 24-month contract with the handsets set to sting you an additional £99 for the Pre Plus and £49 for the Pixi Plus – and that only includes a measly 100 minutes call allowance (plus unlimited texts and data/wi-fi).
The cheapest 18 month contract sees the price rising to £30/month for the same minutes, with other deals taking the monthly rate up to the stratospheric levels of £65/month.
Sort it out, Palm
Now, we like Palm. We think the webOS is a terrific mobile OS – the best available anywhere, in fact – but we really can't see these rather lovely handsets holding their own against the likes of the HTC Desire and Blackberry Bold on more established platforms, both of which can be bagged on better deals.
Quite why Palm are sticking with o2 is another mystery to us. They barely seem interested in promoting the Palm Pre the first time around and we expect interested consumers will still have to battle past a forest of iPhone promo signs, billboards and displays to even get a peek at the new Palm phones in their stores.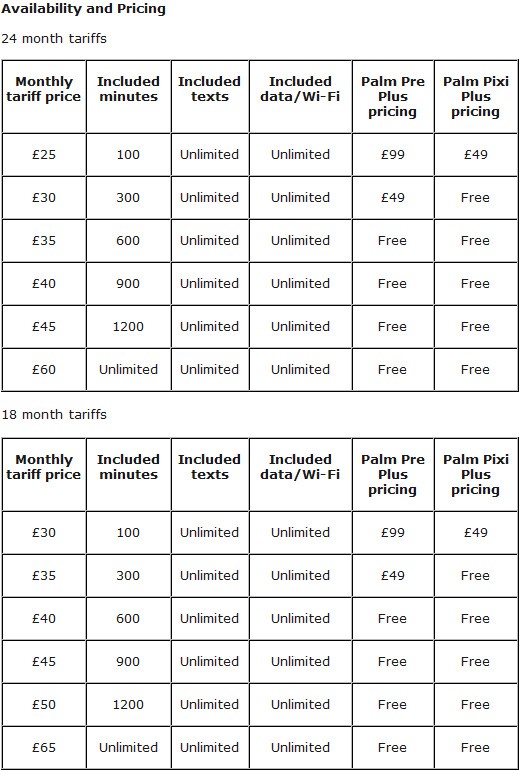 Palm, Inc. today announced that the Palm® Pre™ Plus and Palm Pixi™ Plus phones will be available in the UK on O2 from 28 May. They will be available from free in all O2 stores and online at www.o2.co.uk.

"We are excited to bring Pre Plus and Pixi Plus to the market for O2 customers," said Jon Rubinstein, Palm chairman and chief executive officer. "With the choice of these two new Palm webOS phones, customers across the UK can stay connected, so they never miss a thing."

With a slider keyboard, a large touchscreen and a high-performance processor, Pre Plus is Palm's full-featured Palm webOS™ phone. It's designed for people who want an easy-to-use phone with advanced features to help manage the different aspects of their lives, both personal and professional. The keyboard makes for quick and easy typing, while the unique gesture area provides a sleek look and intuitive navigation. Customers also get 16GB(1) of storage (~15GB user available) for applications and media. Pre Plus comes with the Palm Touchstone™ Back Cover, so it's compatible out of the box with the revolutionary inductive Touchstone Charging Dock (sold separately).

As Palm's thinnest phone to date, Pixi Plus fits easily in your hand or pocket and offers a host of powerful features. It's great for social communicators and first-time smartphone buyers who want an affordable phone with a full QWERTY keyboard instantly accessible for messaging and web content. With the color Palm Pixi Touchstone Back Covers and the Palm Pixi Artist Series Back Covers, which are compatible with the Touchstone Charging Dock, you can easily switch covers to suit your mood and style (all will be sold separately at www.palm.com/uk).