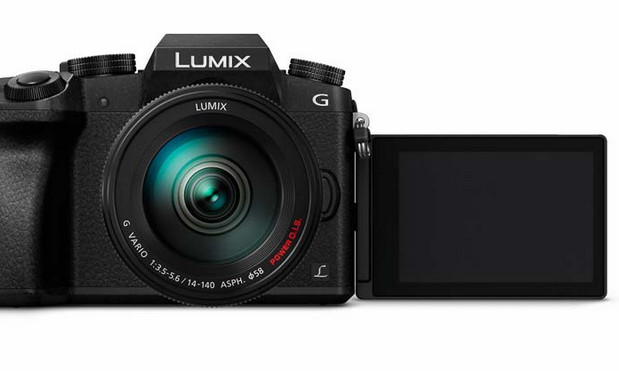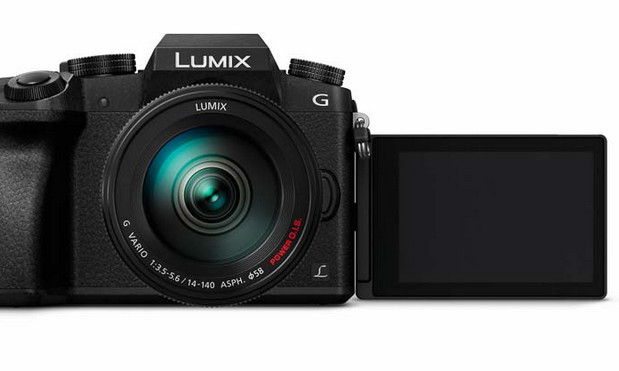 Panasonic has announced its mid-range Lumix DMC-G7 Micro Four Thirds camera, with its updated 4K capabilities looking to tempt mustard keen video makers looking to create high definition movie clips.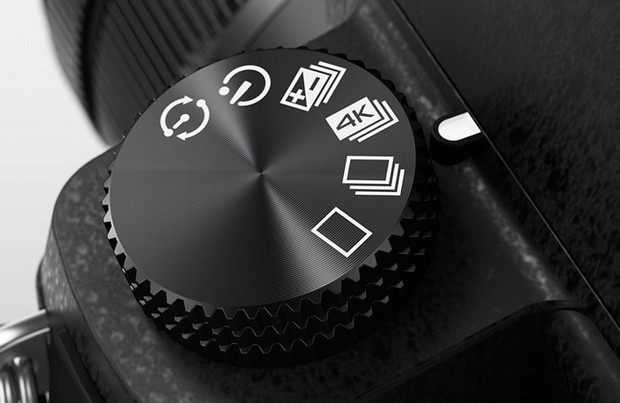 The LUMIX DMC-G7 now records QFHD 4K video in 3840×2160 at 25p (50Hz) or 24p in MP4 with full-time auto-focusing, with the ability to extract 8-megapixel stills from footage.
There's also three new 4K Photo functions: 4K Burst Shooting, 4K Burst Start/Stop and 4K Pre-burst.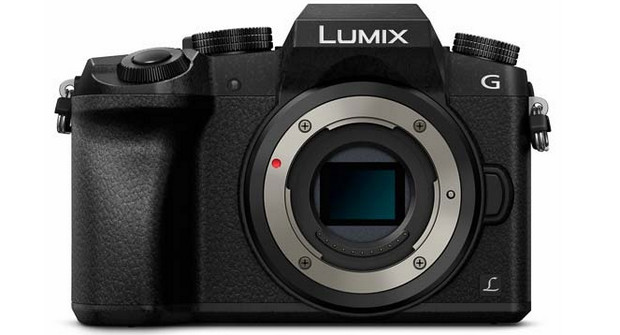 4K Burst mode will fire off 30fps as long as your finger is on the shutter button, while Burst Start/Stop starts and stops 30fps shooting with a press of the shutter.
The 4K Pre-burst mode records 60 images right before or after release of the shutter.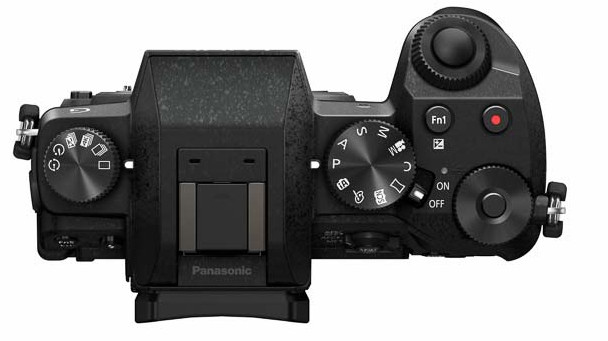 The camera also offers a built-in 2,360k-dot OLED viewfinder, fully articulated 3″ 1,040k-dot LCD, Wi-Fi connectivity, improved autofocus performance, ISO 25600 and nippy 8 fps burst shooting (down to 6 fps with continuous AF).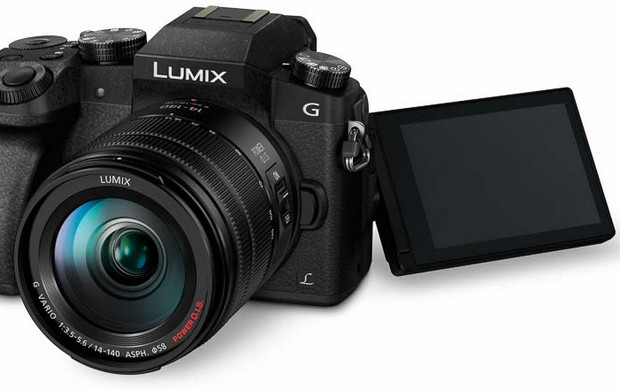 The LUMIX G7 will be available from mid-June in the UK in black and silver from £559 (body owner).
Scroll down for the full press release: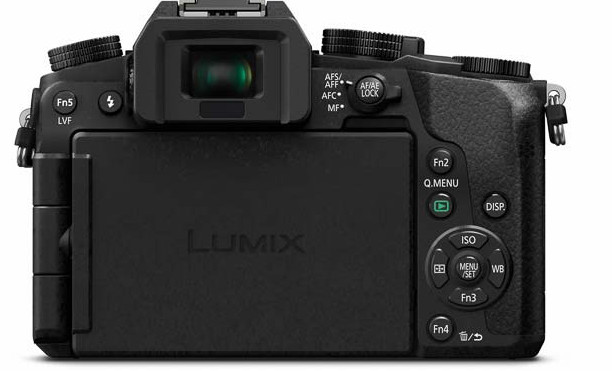 Panasonic UK Press Release

New LUMIX DMC-G7 Helps Panasonic to Reimagine Photography with 4K Photo Feature

18th May 2015 – Panasonic today unveils the LUMIX DMC-G7, the latest addition to its range of high-performance LUMIX G Interchangeable lens cameras.

Integrating 4K video recording capability and a variety of 4K Photo functions, the LUMIX DMC-G7 combines outstanding image quality alongside a level of mobility that isn't achievable with traditional DSLR cameras.

The LUMIX G7 is the latest realisation of Panasonic's ongoing commitment to digital imaging innovation. The integration of a wide variety of cutting-edge digital technologies – including 4K Video and 4K Photo – allows professionals and amateur photographers alike to capture the perfect moment during any situation in stunning quality. Versatile and powerful, the LUMIX G7 brings even more control and creativity to all of your photographic experiences, from family get-togethers to capturing travels abroad.

Reimagining photography with 4K Photo

Panasonic's LUMIX G cameras are renowned not only for their still image quality but also for their high quality video capability. The latest addition to the range builds on the successes of the LUMIX DMC-GH4, which set new standards in 4K video capture. The LUMIX DMC-G7 records stunningly smooth, high-resolution QFHD 4K video in 3840×2160 at 25p (50Hz) or 24p in MP4 in addition to full-HD 1,920 x 1,080 at 50p (50 Hz) videos in AVCHD Progressive or MP4 (MPEG-4 / H.264) format with practical full-time AF.

Utilising the LUMIX DMC-G7's exceptional 4K performance, Panasonic has been able to reimagine and reinvigorate the photographic process as we know it. Using the 4K video recording capability, the 4K Photo function allows you to extract with exact precision an 8-megapixel still enabling even the most fleeting moment to be caught in a still image.

Three exclusive 4K Photo functions are newly integrated into the LUMIX DMC-G7: 4K Burst Shooting, 4K Burst (Start/Stop) and 4K Pre-burst; all of which help allow you to capture and record that perfect picture by cropping the exact frame you want out of your 4K video footage.

4K Burst Shooting allows up to 29 minutes and 59 seconds of continuous shooting at 30 fps, which can be used just like a photo burst shoot mode by holding the shutter down. Similarly, the 4K Burst (Start/Stop) mode starts consecutive shooting with a single press of a shutter button and stops it with the second press, which is more suitable for shooting opportunities that require a longer waiting time.  The 4K Pre-burst automatically records 30 frames the second before and after the shutter is pressed, giving you 60 chances to capture that perfect moment. Both the 4K Burst Shooting and 4K Burst (Start/Stop) modes allow you to capture almost 30 minutes of footage at one time, giving you tens of thousands of image possibilities in a range of different image ratios: 3840×2160 (16:9), 3328×2496 (4:3), 3504×2336 (3:2), 2880×2880 (1:1).

The power to capture the highest quality images

The LUMIX DMC-G7 integrates a 16-megapixel Digital Live MOS Sensor that achieves high resolution and sensitive image recording with minimum noise. The Venus Engine image processor with quad-core CPU also enables high speed signal processing at 8 fps (AFS) / 6 fps (AFC), allowing you to focus on and capture fast moving subjects with accuracy and ease.

The Venus Engine improves colour reproduction with accurate evaluation of every frame, analysing not only the colour itself, but also saturation and luminosity. And the LUMIX DMC-G7 is also able to capture crisper shots than ever, even when using a small aperture, thanks to the processor's new diffraction compensation capability.

A new and improved Multi-process Noise Reduction (NR) system applies effective noise reduction and detail processing based on the specific environment and conditions of each individual shot. Plus, the newly added Random Filter granulates chromatic noise and blends it into the image for natural looking shots that replicate exactly what you saw when pressing the shutter. Another result of this new NR technology is that the LUMIX DMC-G7 is capable of shooting up to a maximum ISO 25600.

Fast, precise focus with Panasonic's Depth From Defocus technology

The LUMIX G Contrast AF system is incorporated into every LUMIX G camera and is capable of digital signal communication of up to 240 fps, resulting in breathtakingly quick and smooth auto focus.

The Contrast AF system in the LUMIX DMC-G7 is further enhanced by Panasonic's integration of Depth From Defocus (DFD) technology[1] which shortens the focusing time even further. DFD calculates the distance to the subject by evaluating two images with different sharpness levels while simultaneously analysing the optical characteristics of your composition. As a result, the LUMIX DMC-G7 achieves ultra-high speed AF of just 0.07 sec[2]. This lightning fast AF becomes increasingly beneficial as focal length increases and also enables significantly faster conventional burst shooting (8 fps AFS / 6 fps AFC) compared to its predecessor, the LUMIX DMC-G6.

Low Light AF makes it possible to set focus on the subject more precisely in extremely low-lit situations such as a moonlit walk along the beach. Furthermore, for the first time in the industry, the LUMIX DMC-G7 also integrates Starlight AF, allowing you capture individual stars and constellations in the night sky. In addition to the conventional Face Recognition AF, the LUMIX DMC-G7 also incorporates Face / Eye Detection AF, which automatically sets focus on the eye of a human face for portrait shots full of individual character. Similarly, Pinpoint AF allows you to magnify a specific target area to set precise focus point on your subject giving more control to the photographer and images that appear exactly as intended.

Versatile and mobile, wherever you are

The LUMIX DMC-G7 incorporates a newly developed high-precision, high-speed dual OLED (Organic Light-Emitting Diode) display for the Live View Finder (LVF). The resolution of the LVF display area has increased to 2,360K-dots and boasts a magnification of approx.1.4x / 0.7x (35mm camera equiv.) The rear monitor features a 3-inch 1040K-dot Free-Angle touch screen display. Both provide 100% field of view to ensure you're not missing a better shot at the periphery of the frame.

Thanks to the newly designed large eyecup, the visibility of the LVF has been dramatically improved. Image output between the LVF and the rear monitor is also switched automatically with the eye sensor on the LVF, in order to conserve battery. The new adoption of OLED not only improves resolution, it also provides high speed response with minimum time lag, allowing you take capture the exact shot you wanted.

To further enhance user control, the LUMIX DMC-G7 is the first LUMIX G Series camera to feature a new drive mode dial in addition to traditional front/rear dials. The drive mode dial enables activating modes such as 4K Photo more efficiently, allowing you to frame and capture photos and video faster and more accurately. As always, you can change settings such as aperture and shutter speeds with the front/rear dials and also temporarily change the assignment of specific settings using the Dial Operation Switch.

Easy Wireless Connectivity via Wi-Fi with Smartphones

The LUMIX DMC-G7 integrates Wi-Fi connectivity for a flexible shooting experience and fast and easy image sharing. It is easy to connect the camera to a smartphone or tablet, allowing you to post images and clips to social media or email them to friends and family almost as soon as they've been recorded. Alternatively you can use your mobile device as a remote control for the LUMIX DMC-G7, changing settings such as focus, aperture, shutter speed and ISO, before triggering the shutter release.

A host of other exciting features

New UHS-II SDXC Memory Card Compliance
New Max.1/16000 sec High Shutter Speed
Improved Creative Panorama (360-degree)
3.5mm Microphone Socket
Focus Peaking
Silent Mode
Level Gauge
WB (White Balance) Bracket
Creative Control with 22 Filters
Time Lapse Shot / Stop Motion Animation
P/A/S/M mode for Video Recording
iA+ (Intelligent Auto) Mode for Photo and Video
Scene Guide with 20 Sample Situations

The LUMIX G7 will be available from mid June and launch prices are listed below.

DMC-G7HEB-K in black – £849
DMC-G7KEB-K in black – £679
DMC-G7EB-K in black – £599
DMC-G7WEB-S in silver sold at Jessops – £779
DMC-G7KEB-S in silver sold at Jessops – £679

[1] Contrast AF with DFD Technology works only with Panasonic Micro Four Thirds lenses.

[2] In AFS, With LUMIX G VARIO 14-140mm / F3.5-5.6 ASPH. / POWER O.I.S. (H-FS14140) (approx.)