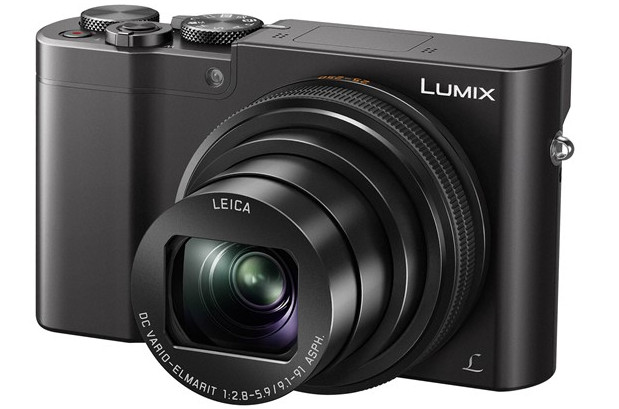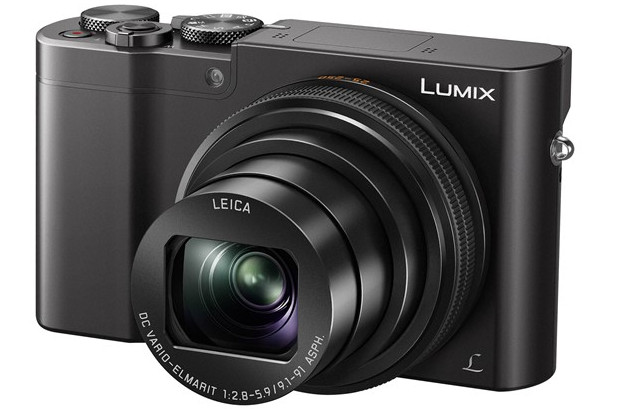 Panasonic's sleek new Lumix TZ100 is looking to crack open the wallets of globe trotting types, with its mahoosive 10x optical zoom range and large-ish 1-inch MOS sensor promising to be the perfect travel companion.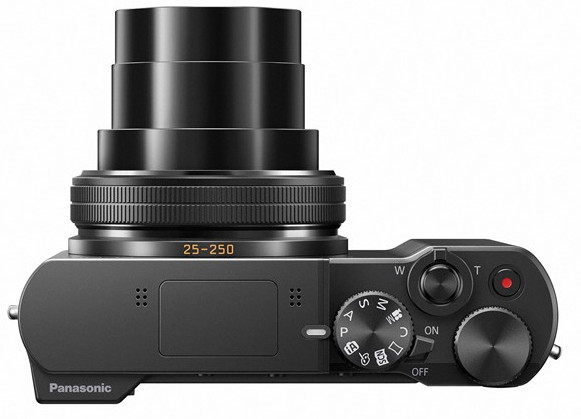 The boffins at Panasonic have managed to wedge in a reasonably speedy F2.8 – F5.9, 25-250mm Leica DC lens into a fairly diminutive body, which measures up at 111 x 65 x 44 mm (4.37 x 2.56 x 1.73″).
Naturally, there's trendy 4K video capture available, and the very necessary onboard optical image stabilisation holding back the blurry wobbles at the far end of the zoom range.
Images can be previewed through a 1,166K-dot resolution Live View Finder (LVF) or the 3 inch 1,040k dot touch screen on the back. Sadly this fella doesn't articulate.
A neat feature – or perhaps gimmick – is the Post-Focus feature, which allows users to choose the focal point of any picture, even after it's taken.
The camera also comes with extensive manual controls including dedicated physical rings and dials for settings such as zoom, aperture, shutter speed, manual focus and sensitivity settings, and there's built-in WiFi to make it easy to whisk images over to a smartphone or tablet.
The camera will be available from March 2016 at a cost of around $699. It looks pretty good for an all-in-one travelling compact, but low light fans take note: things are going to get mighty grainy once you go zoom crazy at night.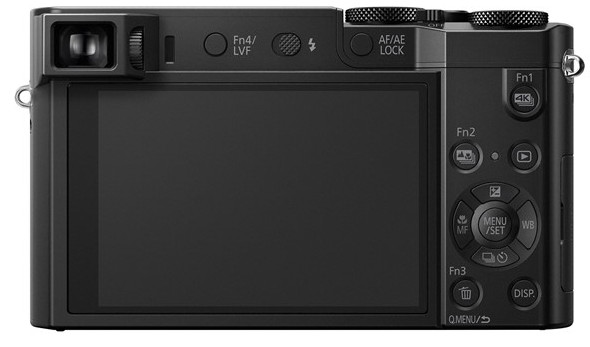 Main features:
3.0inch 1,040k dot touch screen
5 AXIS HYBRID O.I.S and Level Shot functions
10fps Bust Shoot mode (full resolution – 5fps with AF)
Face / eye tracking AF
In-camera RAW data development
Wide Panorama function
Full wireless control and shooting via the Panasonic Image App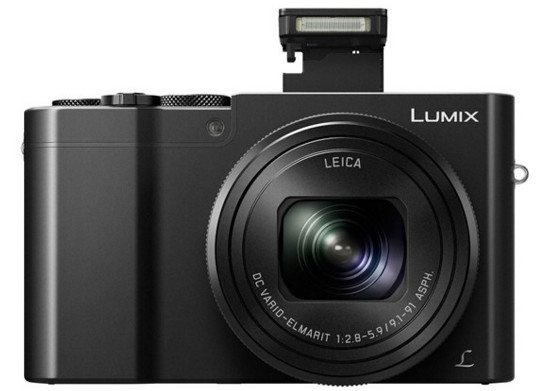 The full Panasonic press guff:
The new LUMIX DMC-TZ100 – Raising the bar for compact travel cameras
Panasonic's latest compact camera includes a 1-inch sensor and 4K functions for outstanding performance and usability on the go
Panasonic has today launched the new LUMIX DMC-TZ100, a premium compact travel camera that boasts performance typically associated with expensive interchangeable lens models. Despite the camera's small size, the latest addition to the LUMIX TZ range combines a host of features and a powerful 10x zoom to make it the perfect travel companion for even the most demanding photographers and videographers.
A large 1-inch MOS sensor, one of the biggest of any camera in its class, combines with Panasonic's Venus engine to capture consistently bright and beautiful images wherever your travels take you. With innovative features such as 4K Photo and Post-Focus, it's never been easier to capture the exact frame that you imagined when looking through the lens. What's more, with simple controls and connectivity, you can share your adventure with friends and family at the press of a button.
Capture you travels in outstanding quality
The 1-inch sensor's large pixels are capable of capturing more light, resulting in shots that look crisp, clear and natural, even when shooting at high ISO such as at dusk and dawn. The Venus engine also provides unrivalled colour accuracy for a travel camera – the unique hues, saturation and luminosity of a multi-coloured sunset for example, are individually processed and carefully adjusted to reproduce breathtakingly authentic results.
The LUMIX DMC-TZ100 is the first in its series to incorporate a F2.8-5.9 LEICA DC lens, which allows you to achieve true-to-life images with stunning depth of field. The lens also features a versatile 10x zoom range of 25mm-250mm (35mm camera equivalent), making it ideal for shooting birds and other elusive wildlife.
In addition to stunning photo quality, the camera also provides 4K video recording capability that fits easily into your pocket.
The LUMIX DMC-TZ100 offers smooth, high quality video recording in 4K 3840×2160 at 25 fps in MP4; as well as high-resolution Full HD 1,920×1080 50p videos in AVCHD. With four times the resolution of Full HD, the resulting 4K video brings the sights and sounds of your travels to life, just as you remember capturing it.
Achieve professional quality results, every time
As well as recording high resolution videos, the camera's 4K capability also enables you to capture accurate photos like never before. For the first time in a travel camera, Panasonic's 4K Photo function allows you to extract an 8-megapixel still from 4K video (30fps) with total control and precision, so even fleeting moments of action can be captured and enjoyed for a lifetime.
Another new addition to the LUMIX TZ range is the Post-Focus feature, which allows you to choose the focal point of any picture, even after it's taken. The LUMIX DMC-TZ100's 0.1s Light Speed Auto Focus and Depth from Defocus (DFD) capability combine to calculate the distance between the camera and the subject, capturing optimal focus for 49 individual areas within each frame. Once the photo is taken, you can then manually select the exact area you want to focus on – from the minutiae of your subject's eye, to an individual bird as a flock takes flight. What's more, from a single photo you can export multiple shots with different focal points.
In complete control of your creativity
With such a wide array of advanced functions and controls, the LUMIX DMC-TZ100 has been designed for fast and practical usability. The Live View Finder (LVF) features 1,166K-dot resolution, as well as LVF AF that detects when you're about to take a shot. The camera also provides extensive manual controls so you can put your photography skills to the test, including dedicated physical rings and dials for settings such as zoom, aperture, shutter speed, manual focus and ISO level.
Share your memories
Once you've captured an array of beautiful photos and video, the LUMIX DMC-TZ100 makes it fast and simple to share them with friends and family. Combining WiFi and QR code connectivity, it is easy to connect the camera to a smartphone or tablet, allowing you to post to social media almost as soon as they've been recorded.