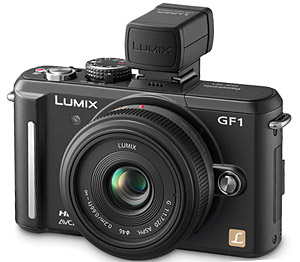 If you've been reading this site you'll know that we've been lusting over a Panasonic Lumix GF-1 camera for some considerable time – and we've finally got our hands on one!
We took the Panasonic Lumix GF-1 / 20mm f1.7 lens combo for a wander around London over the weekend and have included a few photos below – all more or less straight out of the camera, with no post production.
Our initial feeling is that the camera is living up to its promise, delivering excellent quality images in a delightfully compact and tough package. We're still feeling the love!
Expect a full review soon.
Panasonic Lumix GF-1 / 20mm f1.7 lens test shots – all photos JPEG files, camera set to auto:
(All images copyright wirefresh.com)