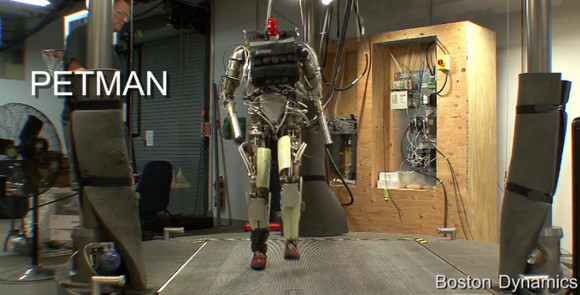 Taking us a few robo-steps closer to a real robot future is PETMAN, an anthropomorphic robot developed by Boston Dynamics for testing special clothing used by the US Army.
If you thought Big Dog (see below) and Little Dog were incredible examples of robotics, this one will blow you away, with the human-sized creation performing a wide range of natural movements like walking, running, squatting, kneeling and even press-ups.
You can give PETMAN a shove and it will immediately rebalance itself, while the software "simulates human physiology by controlling temperature, humidity and sweating inside the clothing to provide realistic test conditions."
This  machine represents the absolute cutting edge of humanoid robotics and- like Carl Douglas's Kung Fu Fighting – we have to say that it's a little bit frightening.