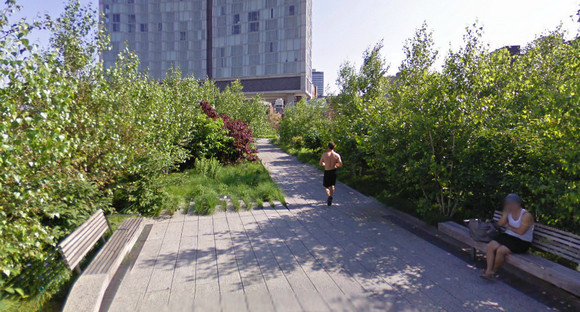 The Google Street View team has been busy, with the pedals on the Street View trike powering the cameras across the 22 different countries to snap some of the world's most beautiful parks.
So far, six parks have been made available for viewing, including our favourite, the High Line, which runs along a disused railway freight train in the heart of New York.
You can tour the park in Street View here:

Us Brits aren't left out of the action either, with Kensington Gardens also feeling the Trike's wheels of steel puffing through its gentle gradients.
A particularly  lovely scene can be viewed at Koganei Park in Tokyo, Japan which looks resplendent in the cherry blossom season.