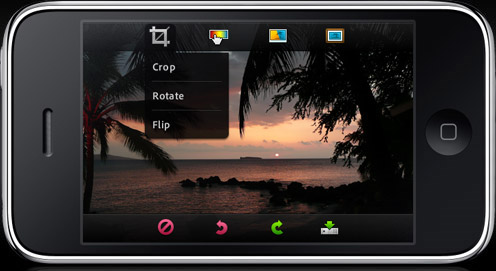 Adobe have announced a snappy Photoshop app for iPhone users that lets them edit photos either taken on the handset or stored in their online library on Photoshop.com.
The free app offers a host of useful, if basic, image editing tools like cropping, image rotation, colour controls, along with simple one-touch filter effects backed by undo and redo controls if you get a little over-creative.
Edited images can either be saved on the phone or uploaded to the user's account, with the option to directly upload photos taken on the phone.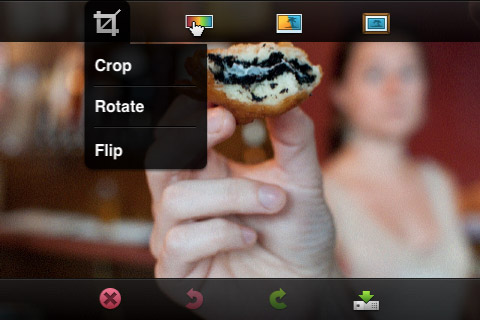 The interface is very neat, with a simple toolbar-style drop-down menu offering a range  of editing tools and effects including flip, crop, rotate, plus exposure, saturation and tint adjustments, and  a selection of filter effects including black and white, sketch, soft focus, pop, border, vignette blur, warm vintage, rainbow, soft black and white and white glow.
Instead of burdening the app with fiddly sliders and buttons, editing operations are niftily done using gestures – so to adjust parameters like lightness and colour values, the user just swishes their finger across the screen.
The app is available now and costs absolutely nowt, although Adobe's free Photoshop.com online service has a 2GB limit, which can be expanded by forking out for a yearly paid storage plan.
We love this app but  can't help wishing that the iPhone came with a better camera to really do it justice…