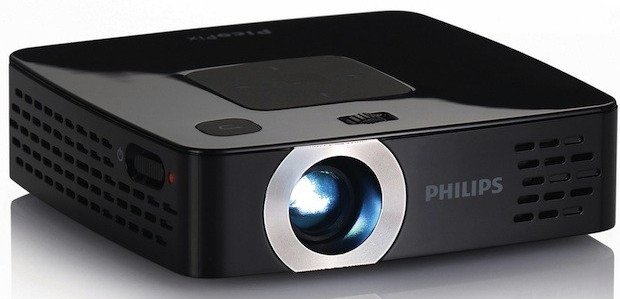 Projectors have traditionally been great beefy things, but the pocket sized Philips PicoPix 2480 projector looks perfect for showing off content from your laptop, smartphone, camera or tablet.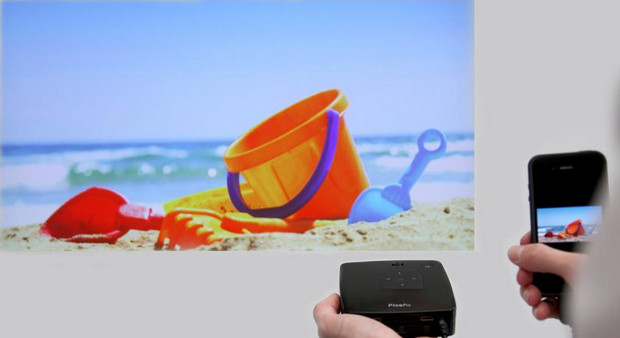 Capable of projecting your content up to 120 inches in size, the PicoPix packs USB, HDMI, VGA, component and composite connectivity, backed by a SD/SDHC slot and 2GB of internal memory.
There's even an teensy weensy speaker and integrated MP4 player onboard, plus the option of hooking up external speakers via the 3.5mm jack.
Powered by LED technology, the pint sized projector supports 854 x 480 pixels and a contrast ratio of 100:1, with the little fella's battery able to keep the device motoring for two hours.
The Philips PicoPix 2480 projector can be bagged from Currys, PC World and various online stores including Dixons and John Lewis, and is priced around £299.99.