Netbooks have come a long way since the basic offerings of a few years back, and although the initial surge in sales may be relaxing slightly, they're still very useful things and very much in demand.
With hundreds of different models now competing for your wallet, we've taken a look around at the very best and selected four netbooks which we think are in the current cream of the crop.
Samsung N230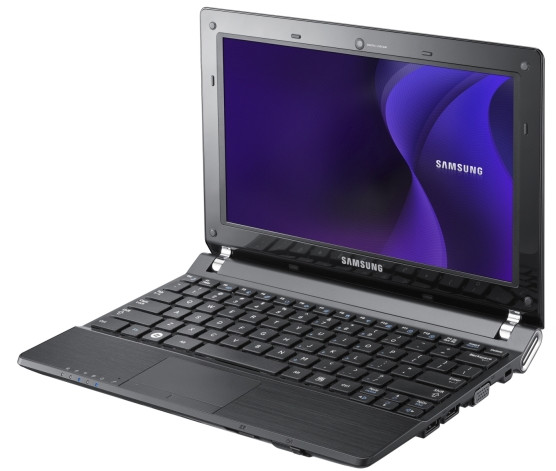 We're big fans of Samsung's N series netbook range, and the N230 is one of our favourites.
Capable of serving up an astonishing 13.8 hours battery life on its 66WHr battery, this is one netbook that won't run out of steam mid-meeting, and at 1.81kg it won't break your back either.
The 10.1″ backlit LED screen supports a 1024 x 600 resolution, and the onboard 1GB of RAM and 160GB hard drive should be ample for your travelling needs.
The Samsung comes in two processor flavours with users able to choose from an Intel Atom N450 (1.66GHz) or a slightly nippier N470 (1.83GHz).
Prices start from £349. More info here, buy it from Amazon here.
Lenovo ThinkPad X100E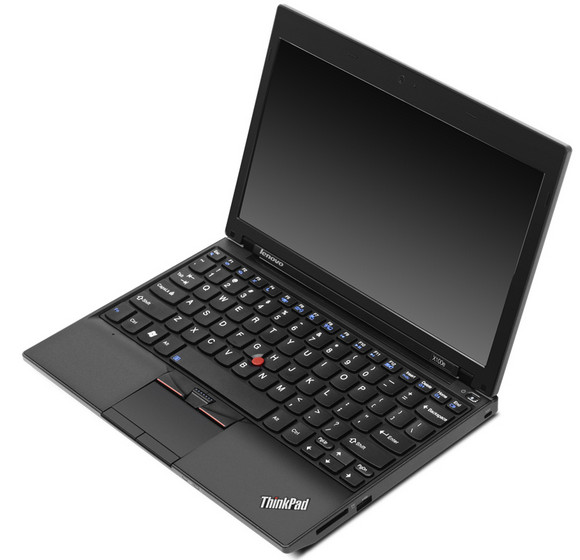 If you'd like your carry-everywhere machine to have a little more oomph, Lenovo's excellent ThinkPad X100e is well worth considering.
A blend of netbook and a fully-spec'd laptop, the X100e provides a cheap way into Lenovo's well-regarded ThinkPad range and comes with a detailed 11.6in 1,366 x 768  pixels screen and a solid, spill resistant keyboard with large, well-spaced keys.
It's not the smallest lappie in our test at 28.2 cm x 20.9 cm x 3 cm but at 1.5kg it's hardly a back breaker and we're rather keen on its looks.
Lenovo's trademark TrackPoint pointing stick can be found lurking between the G, H and B keys but if you can't get to grips with that, there's also a multitouch touchpad below.
Connectivity options include three USB ports (one powered), Gigabit Ethernet, IEEE 802.11b/g/n, Bluetooth 2.1, VGA out, and a four-in-one reader slot.
Battery life falls far short of the best netbooks however, with the  six-cell 57Wh (5200mAh) lithium ion pack struggling to match the promised five hours.
So it's not a laptop for long jaunts out of the office but as a light, reasonably powerful, well featured, tough and portable laptop, we can definitely recommend the Lenovo ThinkPad X100E.
Available in a range of configurations, pricing starts at around £400 for a machine packing an Athlon Neo MV-40 1.6 GHz CPU, 250 GB HD, 2GB of RAM and ATI Mobility Radeon HD 3200 graphics, running on Microsoft Windows 7 Professional.
More info here, buy it from Amazon here.
Toshiba Mini NB250

Measuring just 25.4mm at its thinnest point, this slinky budget netbook doesn't sacrifice portability for cost cutting, and still manages to fit in a capacious 250GB hard drive giving you enough space for movies and MP3s galore.
Running Windows 7 Starter OS with a Intel Atom N455 1.66GHz processor lurking inside, the six cell battery serves up enough juice to keep you going for 8.5 hours on the move, with connectivity options including 802.11 b/g/n Wi-Fi, three USB 2.0 ports and Ethernet.
There's also a built-in VGA webcam, microphone and multi-card reader wedged into the 263 × 192 × 25 mm netbook, with the whole package starting at a lithe 2.8 pounds (1.1kg).
Priced at just £279, this is a great budget offering for anyone needing a netbook to keep you going through a long day. More info here.
Other netbooks worth a peek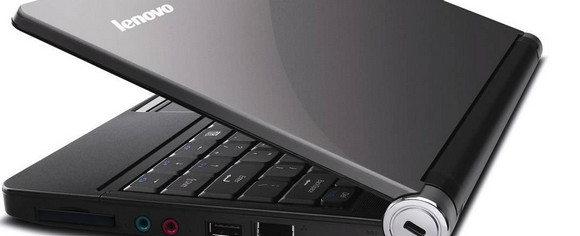 We've listed four of our current favourites here, but there's certainly other machines out there that are worthy of a closer inspection.
Other netbooks that we've taken a shine to include:
Lenovo Ideapad S10-2, with Atom N270 / 1.6 GHz, 1GB RAM, 160GB HD, Win XP Home, 10.1″ Widescreen TFT 1024 x 576 -£230.
Asus 1008HA 10-inch Netbook with Atom N280 1.6 GHz Processor, 1 GB RAM, 250 GB HDD – £315.
Acer Aspire 532, 10.1″  LCD, Netbook, Intel Atom Processor N450, 250 GB, 1 GB RAM – £285.
HP Mini 210-1002sa 10.1-inch LED Display, Windows 7 Starter, Intel Atom N450 Processor, 1 GB DDR2 RAM, 250 GB – £315.
Asus 1201N 12-inch, Intel Atom N330 1.6GHz + ION, 2 GB RAM, 250 GB HDD – £315.