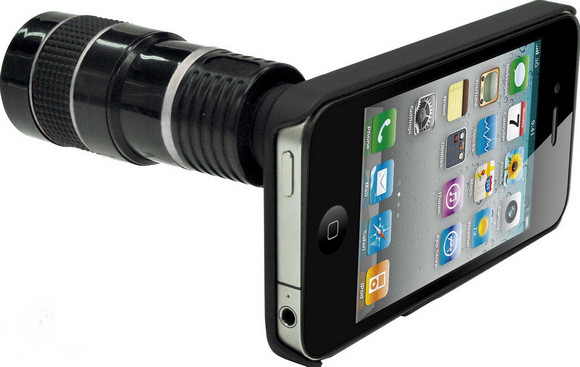 Anyone who's a keen photographer will have a lot of respect for rich heritage and reputation of the Rollei brand, which makes their latest tacky offering all the more tragic.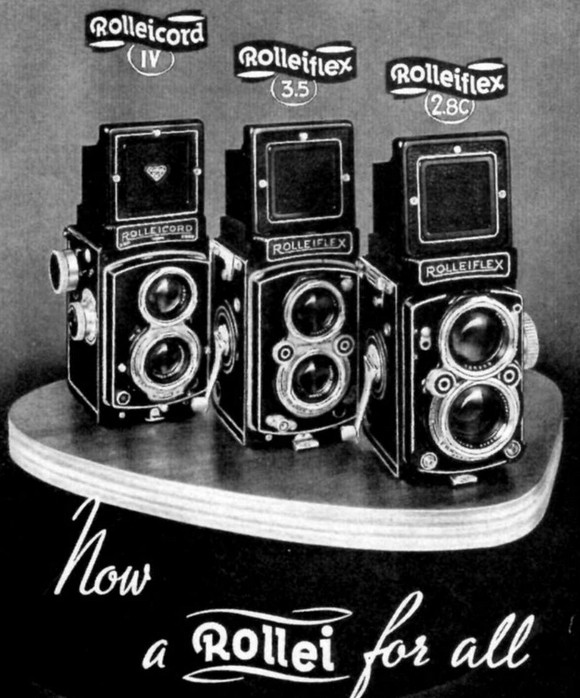 Founded in Germany by 1920 by Paul Franke and Reinhold Heidecke , the company also manufactured the Rolleiflex and Rolleicord series of cameras, which were used by photographic greats such as David Bailey, Diane Arbus, Brett Weston and Helmut Newton.
The cameras were renown for their high quality build and superb lens, and were used to take some of the world's greatest photos.
Sadly, the company failed to appeal to modern consumers, and in 1995 found itself embarking on a disastrous series of buyouts, as Wikipedia explains:
After being purchased in 1995 by Samsung Techwin, part of the South Korean Samsung Group, it was sold back to its internal management in 1999. In 2002 it was bought by a Danish investment group, and in 2005 was split into two different companies: "Rollei GmbH" in Berlin, owner of the Rollei brand and selling various OEM equipment, and "Franke & Heidecke GmbH, Feinmechanik und Optik" in Brunswick, an equipment factory.

In early 2009, Franke & Heidecke GmbH, Feinmechanik und Optik declared itself insolvent.
Currently Rolleiflex medium format cameras and Rollei 35 are being produced by DHW Fototechnik – a company founded by former Franke & Heidecke employees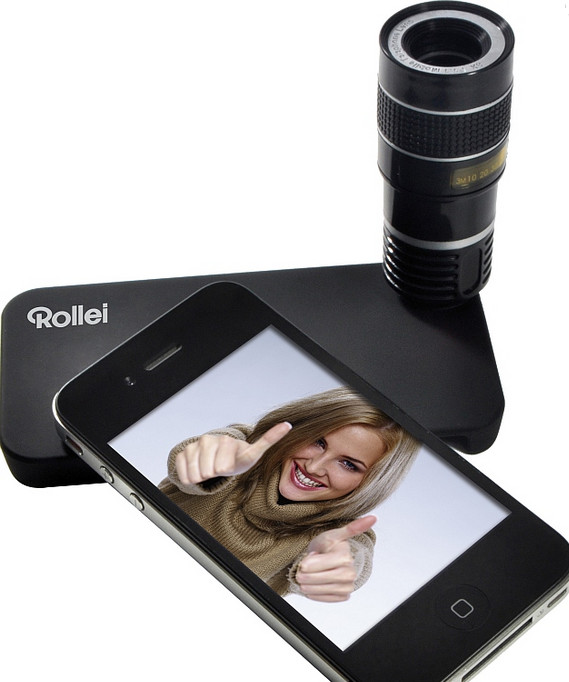 Nelly on drugs
So, back to the actual news story. It was with a heavy heart that we saw the latest offering from Rollei: an unwieldy, tacky, bolt-on, cheapo telephoto lens for the iPhone4.
Sporting all the grace of an elephant on ketamine trying to ice skate, this ludicrous device looks like something you'd win at a seaside candy grabber.
LOL-lens
Stick this oversized plastic protrusion on your  precious iPhone and you'll rightly be the laughing stock of anyone that sees you.
Looking like something constructed on Blue Peter with bog roll cardboard and stickyback plastic, the lens is priced as cheap as its construction suggests, retailing for just €34.95.
At that price, the lens is going to be deadly slow and there's no way you can hold this bizarre combination to keep it stable.
Add in the fact that the iPhone has a fairly rudimentary camera with a very average lens and no image stabilisation, and you're looking at a world of disappointment.
Rollei Press Release
See and be seen.

Paparazzi accessories for the iPhone 4: Rollei 8x telephoto Lens

Hamburg, 14 April 2011
Modern mobile phones can now do everything, including take photos.  And with the Rollei 8x telephoto lens as an accessory, even better than ever before.

Simply attach the Rollei 8x telephoto lens and discover entirely new photographic opportunities with the iPhone . The lens (dimensions: 18mm, F = 1.1) gives the iPhone 4 8x magnification and increases the telephoto range to an impressive degree: Distant subjects are now enlarged and clearly visible. Ideal for paparazzi, nature enthusiasts and anyone with an eye for detail.

The high-quality lens design avoids flaws that could show in the image. The focus adjustment is carried out using a traditional lens ring with a scale from three meters to infinity. The iPhone 4 is barely any heavier with the lens attached. It weighs just 45 grams.

Included in the package:
A hard case for the iPhone 4* is included in the package. But that's not all. Thanks to a special bracket and a mini tripod for the table (included in the package) there is no more camera shake and every picture is a success.

Availability and price:
The Rollei 8x telephoto lens will be available in stores from the end of April for a recommended retail price of EUR 34.95.