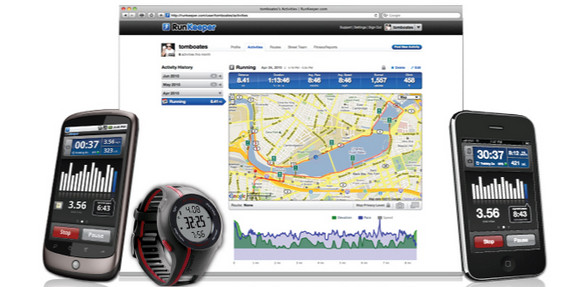 Mindful of the millions of New Years resolutions being made over the weekend, the developers of fitness tracking tool RunKeeper are offering the pro version of their excellent mobile app for free through January.
Hey big seller
The app has already proved a huge hit on both iOS and Android platforms, so much so that it became one of the top-grossing apps of 2010.
The Pro version would normally set you back $9.99, and offers a full suite of fitness related features including the ability to track runs, bike rides and other activities using the phone's GPS.
A tsunami of stats
Stats can be accessed on either the app or the companion RunKeeper website (www.runkeeper.com), with a feast o'facts served up displaying how far you went, how long it took, what your pace/speed was, how many calories you burned, and the path you travelled on a map.
If you absolutely must, you can also share your progress with friends by posting your activities to Facebook and Twitter, and you can also create a public profile page to brag about your superhuman activities.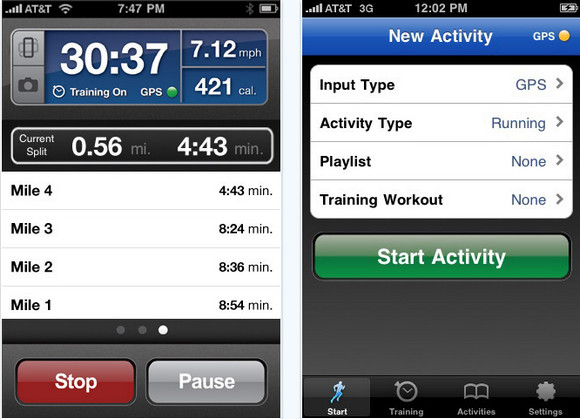 Grab it quick
The app can be found in the Android and iOS app stores and so long as you download it before the month is out, it's yours for nowt.
And that's what we like to call a bargain!
Here's RunKeeper's lost of main features:
* Activity Tracking
No need for an expensive, standalone fitness tracking device when you can use your iPhone 3G or 3GS to do the same thing. Now you can track how far you went, how long it took you, and the route you traveled right from your iPhone

* Personal Dashboard
Store all historical activities on runkeeper.com, where you can keep track of totals and monitor your progress

* Maps integration
See the exact path you traveled on a map, both on the device and on our website

* Activity Sharing
Share your activities with friends via email, or by posting them to your favorite social sites, including Facebook and Twitter

* Music
You can listen to the iPod during your activity, and even change tracks without leaving the RunKeeper application

* iPod Integration
Choose one of your iPod playlists to start automatically the moment you begin your activity

* Audio Cues
Get time or distance-based updates through your headphones during your activity

* Interval Workouts
Create a workout built from intervals of time and/or distance, and let the audio cues coach you every step of the way

* Target Pace
Enter a target pace at the start of your activity and get coached on whether you are ahead/behind that pace through your headphones

* Geo-tagged Photos
Take photos without having to stop your activity. Photos are geo-tagged so when you view them on RunKeeper.com, they appear on the map right where you took them

* Splits
You can see your split times in the app as you do your activities

* Manual Activity Input
You can enter activities manually, including runs done on a treadmill or without your iPhone