The first official hands-on video of the Samsung Galaxy Android tablet device has been released, giving you a whole nine minutes to gaze at its loveliness.
Accompanied by a stodgy sub-rave tune, the video is a 'live' demo, so there's no special effects or trickery going down – what you see is what you get.
We're liking what we're seeing too, with the Galaxy putting in a slick performance as it's put through its paces, with Flash running smoothly – and we particularly felt the love for streaming full HD to an external flat screen TV. Very nice.
It's all down to the price
So it's clear that Samsung have created something that's at least the equal of the iPad in, arguably, a better form factor.
It's running on a  more open and versatile platform, and some of the extra features make for a pretty compelling, iPad-bashing package, all except one thing: the price.
So far, all the rumoured pre-release prices have placed the Tab deep in iPad territory at around £590 – and that's price that has already come down from initial stratospheric estimates.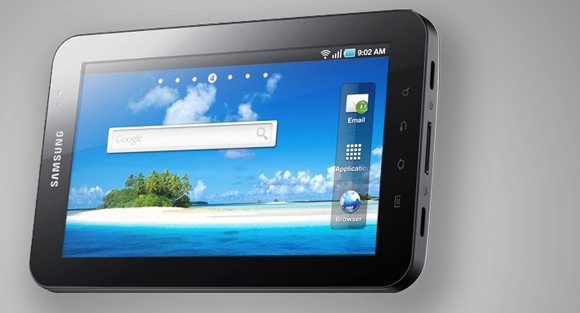 Much as we're liking the thing, we're not sure if consumers are going to be shunning the monstrously advertised and hyped-to-the-max Apple iPad if its Android rival is no cheaper.
Of course, there will be network deals a plenty for those happy to sign up to contracts, but we're unlikely to feel our pockets twitching unless the price comes down to something like £400.