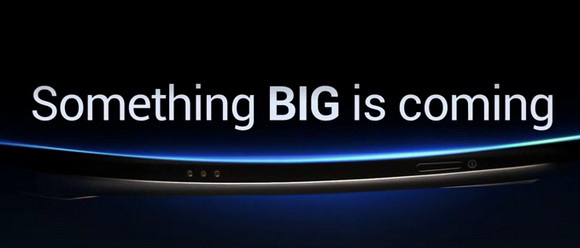 What could turn out to be the hottest new phone of the year – the Samsung Nexus Prime – has had the 'cheeky glimpse' treatment in a teaser video from Samsung.
The frustratingly short video promotes the company's next "unpacked" announcement on the 11 October, proclaiming, "Something BIG is coming."
The video gets busy with the clip art and captions, commenting: "In everyday life, some things just go better together," and backs it up with photos of cookies and milk for a 'better snack', a newspaper and coffee for a 'better morning', and wine and candles for a 'better moment'.
Perfect combo
Yeah, yeah, yeah, but where's the ruddy phone? All we get next is Samsung insisting that "another perfect combination is just around the corner" before adding "Get ready for it, something big is coming."
Well, we're already ready for it thanks, assuming that the 'big thing' is indeed the new Nexus Prime handset, strutting into the world running Google's latest version of Android, the daftly named, Ice Cream Sandwich.
A mere glimpse
So all we get at the end of this is the tiniest side-on glimpse of a curvy phone sporting a power button and what looks like dock connector. And we want more info, dammit!
Roll on October 11th because we're well stoked about the Nexus…