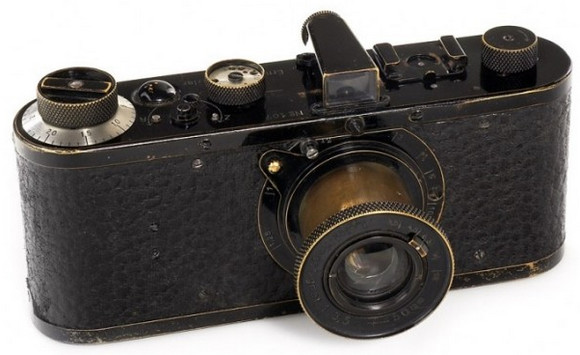 A Leica 0-Serie Nr.107 (1923) camera went up up for auction yesterday and made a new world record price by selling for a staggering €1 .3 million ($1.9 million).
The camera was sold to a private Asian collector at the  Westilicht Photographica Auctions, with bidding swiftly accelerating past the opening bid of €200,000 .
The camera was the 7th camera of the Leica 0-series, of which only around 25 were ever made in 1923.
A real collector's piece
Designed to test the market before the commercial introduction of the Leica A model, the camera is the only one known with "Germany" engraved on the top plate.
The factory records for the camera revealed that it had been shipped off to New York for patent applications, making it the first Leica to ever be exported – a detail which is music to the ears of rarity-seeking collectors.
Here's a video showing the, err, excitement of the auction
[Via]