Apparently hovering in a 'semi-concept' stage is this curious smartphone-in-a-tablet offering from ASUS, known as the PadFone.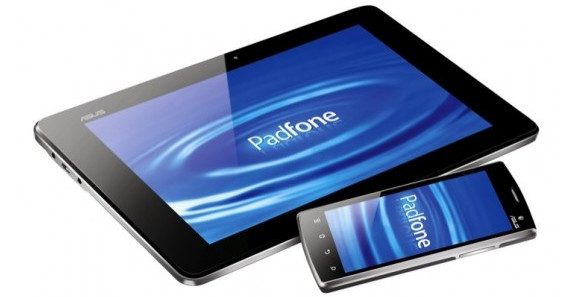 The PadFone comes with the usual tablet niceties: 10-inch 1280 x 800 screen, front camera for video calls, 5-megapixel camera etc – but has a real twist in its tail in the shape of a dock at the back which can accommodate an ASUS smartphone.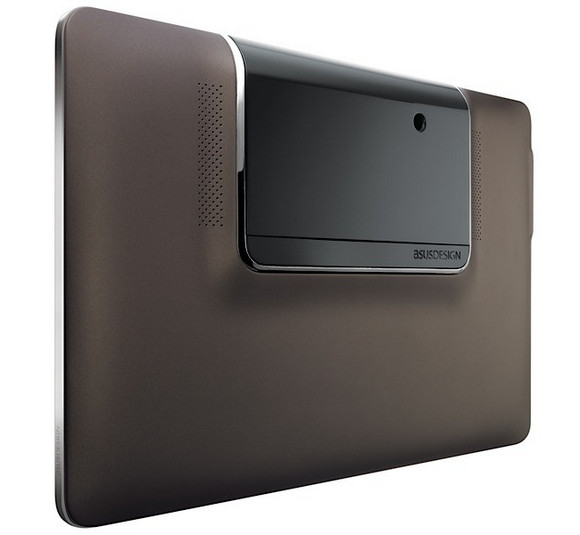 Once the phone has been docked, the tablet can recharge the smartphone with its own battery, and use the phone's 3G connection. In other words, you're getting two 3G-enabled gadgets on a single 3G connection.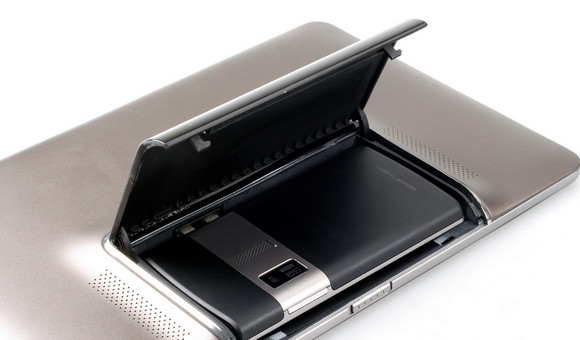 Sans seams
Apparently the user interface has been tweaked to let the screen scale smoothly, nay, "seamlessly" between phone use and tablet use, and if a call comes in while the phone is docked, users can either whip the phone out or answer via a Bluetooth headset.
Clunky
We have to say all that while we can see where they're coming from, all this looks horribly cumbersome to our eyes. Having to quickly flip the thing over to yank out the phone when a call comes in isn't  exactly what we'd call a new high in ergonomics, and we'd live in fear of the phone getting stuck.
Asus say that they're going ahead with this creation – let's hope it gets a bit of a redesign tweak first.
[Asus]