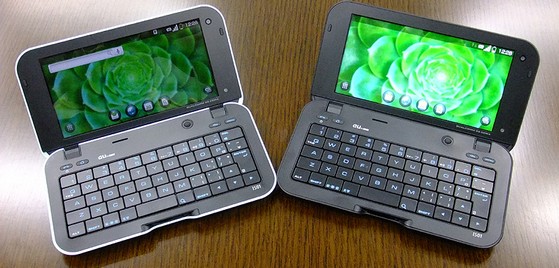 Nestling into the space between a smartphone and a netbook is Sharp's new IS01 smartbook, soon to be launched in Japan on partnership with KDDI and Okinawa cellular.
With a form factor reminiscent of the much loved Psion series, the Android-powered IS01 mini-computer packs a 5″  960 x 480 display resolution and QWERTY keypad, and hums along on a 1GHz snapdragon processor.
Storage comes in the shape of 3GBs of internal memory backed by a microSDHC slot taking cards up to 16GB, and there's a track ball for zipping through the onscreen menus.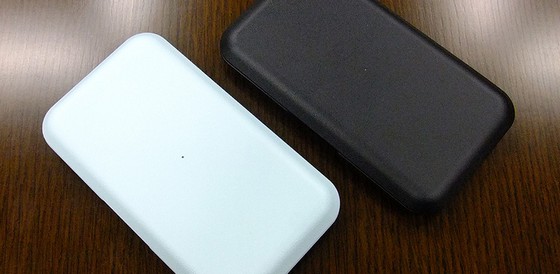 A CDMA locked device, the rest of the feature set looks decent enough:   Wi-Fi, Bluetooth 2.1+EDR, 5MP autofocus CMOS camera and even Ye Olde Infra Red.
Unfortunately, the wee fella is only running Android version 1.6 for now, but presumably there'll be an update in the wings.
Specs:
• 5.27 megapixel camera
• front facing 0.43megapixel camera
• TV tuner
• Wi-Fi b / g
• IRDA support for Blu-Ray support (for ripping Blu-Ray discs on the IS01 via Aquos Blu-Ray transport)
• Bluetooth
• FM Transmitter
• 4GB of internal memory
Availability
The IS01 will be sent out into the Japanese wilds in a month or so, and will be available in Black and Light Blue.
There's no news about pricing or UK availability yet. which is a shame because we rather like the look of this intriguing mini-me netbook.