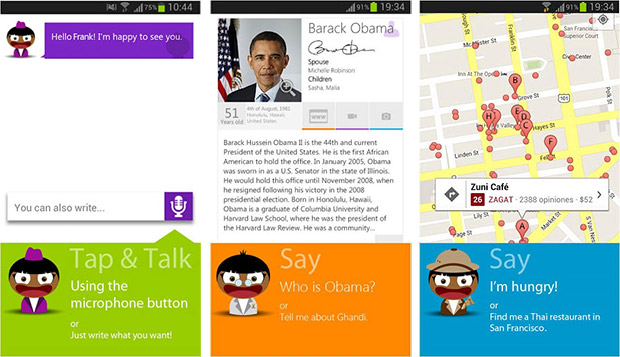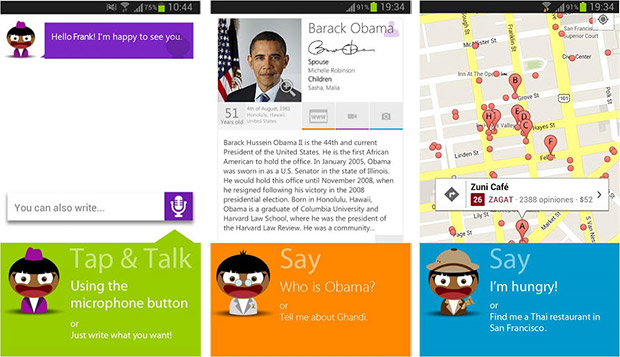 The new Sherpa app for Android is an attractive and powerful  personal assistant app that mixes up features from Apple's Siri and Google Now. It's now available in the UK as a beta download.
Using voice or text input, users can ask questions on a wide range of topics (see full listing below) and get contextual answers and actions.
The app also lets users dictate SMS messages, make appointments, post status updates on Facebook, find out about the weather, play songs and more.
Claiming to answer questions "10 times faster than other assistants," Sherpa says it can 'predict what you need,' presumably by tapping into similar technology as Google Now.
We've had a quick go on the app, and so far we're rather impressed.
You can download the Sherpa app for free on Google Play now. Tell us what you think!
Feature rundown:
★MARVEL AT EVERYTHING THAT WE KNOW HOW TO DO!
With the Sherpa virtual assistant you will have a ton of small Sherpas inside your smartphone specialized in making your life easier with anything that you can think of, including helping you with what you need before you ask for it!
Talk with them, ask them questions about anything, ask them to do things!
★WHO IS OBAMA?
We answer your questions.
★PLAY A U2 SONG
We play music without downloading it.
★I AM HUNGRY!
We find restaurants, pharmacies and many other places close to you.
★DID THE LAKERS WIN?
We tell you what happened in the NBA, MLB, NFL and many more leagues.
★WHAT'S THE WEATHER LIKE IN BOSTON?
Ask us about the weather anywhere in the world.
★CALL MY DAD
We manage your phone and remember your personal relationships.
★WRITE DOWN AN APPOINTMENT FOR TOMORROW
We manage your calendar, appointments, alarms…
★TRANSFER $5 ON PAYPAL
We perform PayPal transactions for you.
★I WANT TO FLY TO LOS ANGELES
We help you find flights.
★HOW MUCH ARE GOOGLE'S STOCKS WORTH?
We get you information on the stock market.
★THE FASTEST!
Sherpa Answers questions 10 times faster than other assistants.
★WANT MORE?
• We read and send messages for you.
• We send emails for you.
• We search flights for you.
• We give you direction to wherever you want.
• We publish messages on your Facebook wall.
• We read your Tweets.
• Want to watch TV? Just ask us.
• We open your applications.
• We do calculations for you.
• We send your WhatsApp messages.
• Want to know what is happening in around the world? We get you the news for you.
• Do you need a dictionary or translator? We tell you the meaning of words that you ask for and we even translate into other languages.