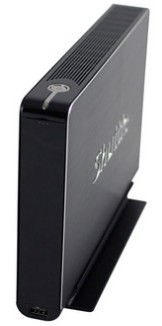 Shuttle's new HD-compatible Shuttle Barebone XS35 Mini-PC looks like it might fit rather nicely into your oh-so-stylish lounge, measuring a mere 3.3 cm wide and kept nice'n' quiet, thanks to passive cooling.
HD-compatible when hooked up to a monitor or TV, the Barebone XS35 manages to squeeze in some half decent specs into its bijou dimensions.
Onboard there's an Intel Atom D510 1.6GHz processor and NM10 Express chipset, backed by a Nvidia GT218 graphics card.
It's not too short in the connectivity department either, offering a handsome five USB ports, VGA out, a LAN port and a memory card reader to accompany the HDMI-output.
There'll also be an optical drive, with storage coming in the shape of a 2.5-inch HDD, although Messrs Shuttle & Barebone have yet to reveal what size drives will be available.
If all this has sent you into an unexpected lather of wanton desire, you're going to have to hold back and tarry awhile as the Shuttle Barebone XS35 won't be available in stores until the second quarter of 2010.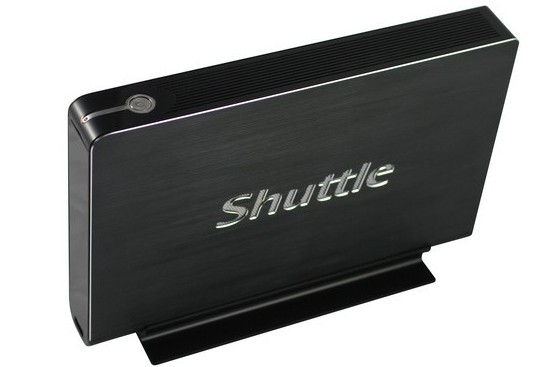 As for pricing, we're afraid the tight lipped types at S&B are saying nothing for now. The rascals.